We've Got You Covered
Keeping Your Home & Family Safer
Schedule your FREE Findlay Roof Analysis™ Today!
I have used Findlay in the past for numerous jobs (total roof replacement, internal roof repairs, plumbing boot replacement, fixing sky light leaks, fixing water heater exhaust leak, removing and shingling over turtle vents, replacing a ridge vent, gutter installation plus gutter screens). I have always been happy with their work. From the office staff to our sales rep and the installers, they are all very courteous. I have never felt the sales rep ever tried to sell me more than I need. We would use them again without a doubt.
- Beth H
The folks at Findlay Roofing were top-notch professional from beginning to end. They responded immediately to my estimate request with e-mails and phone calls. They set up a visit for an estimate the very next day. An oversight was made during the estimate and their rep called me promptly and took full responsibility resulting in no additional cost to me. My wife indicated that the roofing technician got right to work proving he was very confident and competent in what he was doing. He assessed and repaired all of the damaged areas and areas requiring attention in one visit. This entailed repairing and re-sealing areas around all of the vents in my roof. It has rained very hard on multiple occasions since the repair and not a drop of water has breached my roof. The price for their service was very fair, particularly for the level of service that I received. I would highly recommend Findlay Roofing for your roof repair needs. You will receive the best work and the best service you can get for your money.
- Eric Beaver
I am extremely pleased with my new roof and gutters from Findlay Roofing. Findlay exceeded my expectations, from the initial consultation to the end of project clean up. Communication was prompt and clear at all times and the work was completed ahead of schedule. The Findlay team really made the roof and gutter replacement a stress-free experience for me. I'm so glad I chose Findlay over others and I highly recommend Findlay for any roofing services.
- Preston Studstill
My wife and I had four different quotes from different companies. We try to be VERY thorough when getting quotes because we hate, "Post -Byers Remorse." Not only did Findlay Roofing come in the best priced but their craftmanship in installing our roof was top-notch. Our salesman was courteous and thorough... he knew his trade. We also had a great selection of styles, grades and colors. Findlay even had a listing of customers in our area where we could drive over and see their roofs and the style we were interested in. In closing, I have been in the home service industry for close to 40 years. As president of my business, I know the true value of honesty, dependability, follow-up, etc. Findlay Roofing met all of those qualities to the max. EVERY DAY... when my wife and I drive up to our home, we always say, "We love our roof!" I have close to a thousand customers in my pest control business here in the Alpharetta area. I will be referring all of them to Findlay Roofing.
- Al Robinson
SureNail Technology
The only four-nail, 130 MPH shingle on the market. SureNail prevents nail blow-through during installation and pull-through during high winds.
Shingle Variety & Style
Our architectural shingles feature natural and random shading patterns with at least four different tones. Your roof will be the envy of the neighborhood.
Pro Armor Underlayment
Our roofs come standard with Owens Corning Pro Armor synthetic underlayment. Instead of absorbing moisture like organic felt paper, Pro Armor repels & sheds water.
Advanced Leak Resistance
Leak prone areas like valleys, chimneys and skylights have ice & water shield membrane installed for additional protection and peace of mind.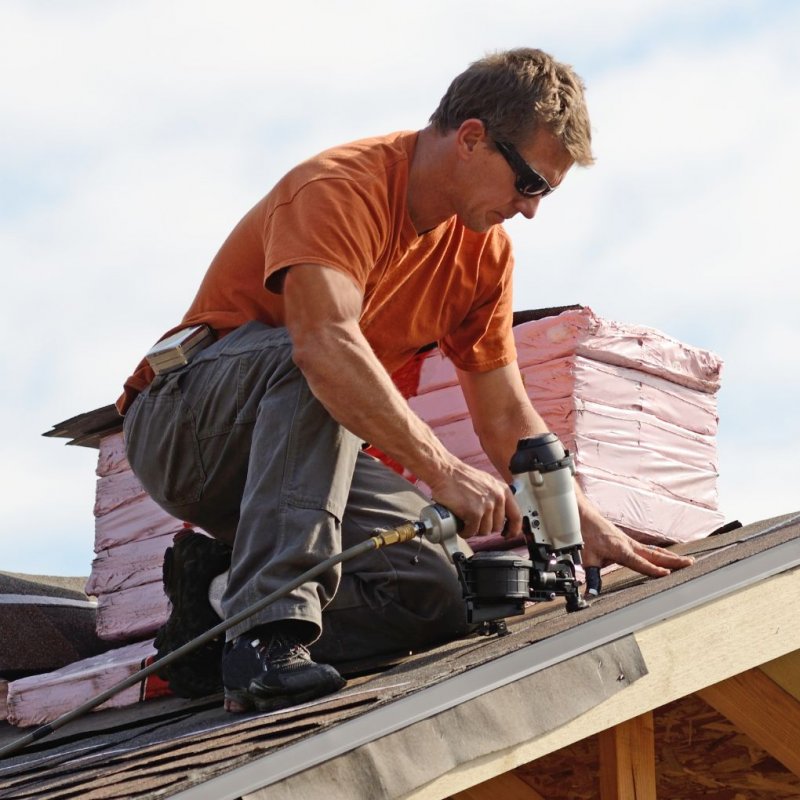 We've Installed
580252438