We've Got You Covered
Keeping Your Home & Family Safer
Schedule your FREE Findlay Roof Analysis™ Today!
They did a awesome Job , It has been 18 months since they put roof on and I have had zero issues and I have not even found 1 nail , they cleaned up everything perfect. Super friendly Fast crew in and out and easy to work with!! Top Notch service 100%
- Dennis Mixon
Enjoyed working with Peter. Upfront about pricing. Honest, no surprises. The crew was nice, quick, and did a great job. We love our new roof.
- Cheri Grinstead
Was very professional. Answered all of our questions, provide us with all the information we needed for our new roof. The crew came out in a timely manner and had the job done just as they said they would.
- Bonnie Brenwalt
They were prompt and did a great job- we had an issue and they sent someone out to correct it asap- very satisfied and would recommend them. Prices are competitive and they have good warranty.
- Joy Hughes
SureNail Technology
The only four-nail, 130 MPH shingle on the market. SureNail prevents nail blow-through during installation and pull-through during high winds.
Shingle Variety & Style
Our architectural shingles feature natural and random shading patterns with at least four different tones. Your roof will be the envy of the neighborhood.
Pro Armor Underlayment
Our roofs come standard with Owens Corning Pro Armor synthetic underlayment. Instead of absorbing moisture like organic felt paper, Pro Armor repels & sheds water.
Advanced Leak Resistance
Leak prone areas like valleys, chimneys and skylights have ice & water shield membrane installed for additional protection and peace of mind.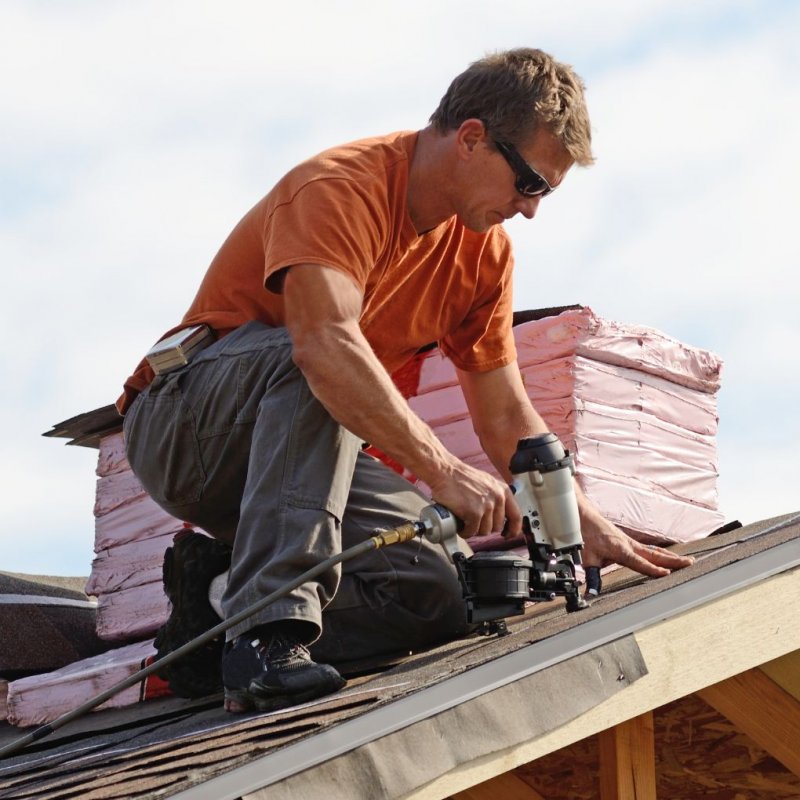 We've Installed
575896744