Many homeowners are surprised to hear that their roofs require a method of rooftop ventilation. They assume a roof should be airtight, but this isn't true. All roofs benefit from a rooftop ventilation system regardless of type. Therefore, it's important for homeowners seeking a new roof to talk with a licensed, trusted roofer about the right roof top ventilator for their home's unique roof construction and needs.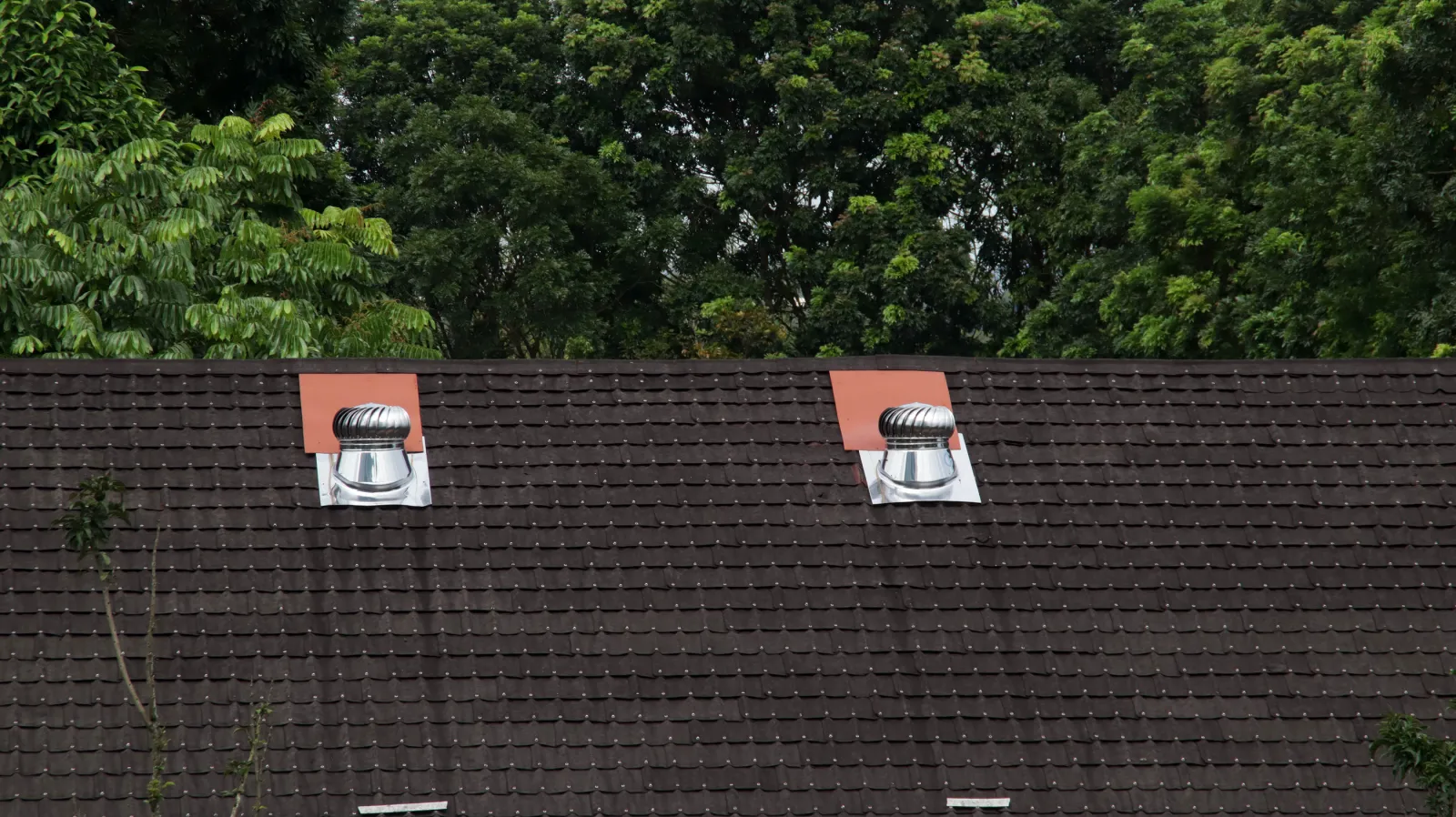 If you've never purchased a roof before or believe it isn't operating as efficiently as it should, you'll want to understand more about rooftop ventilation. That way, you can make educated decisions about investments in your roof.

Why Is Rooftop Ventilation Essential?
There should always be an area between your roof and usable living space. The space may be large, as in the case of an attic. Alternatively, it may be smaller than a crawl space. Regardless of size, this area allows air to circulate under your roof.
Why does this type of circulation matter? The air creates a buffer zone between the roof and the parts of your home that you heat and cool. On very warm, sunny days, you don't want the heat absorbed by your shingles to enter your rooms. Instead, you want a way to keep the air cooler, which is what rooftop ventilation can do.
Rooftop ventilation serves another purpose: to keep moisture levels to a minimum. Moisture buildup in a space like an attic isn't something any homeowner wants to deal with. A proper level of ventilation prompts water to evaporate under wet conditions, lowering the risk of mold development and growth.
A final reason to figure out which roof ventilator is right for your needs is that the ventilator should help you get more mileage out of your roof. Who wouldn't want to get a few more years out of their architectural shingles? A solid roof top ventilator makes that possible.
What Are Some Roof Ventilation Types?
When you sit down with your roofer to talk about rooftop ventilation, you can expect to be introduced to any of the following roof ventilation systems. One isn't necessarily better than the other, regardless of price. Your goal is to work with a professional to determine the best one for the layout of your residence and related considerations.
Ridge Vents: Look around the houses in your neighborhood (and perhaps your own house!) You'll see that many feature a long, thin "ridge" that follows the point of the rooftop. This ridge adds to the home's aesthetics and provides venting to help air move under the shingles. If your home has a lot of roof levels, your roofer may also install off-ridge venting at the places where the roof meets the side of your house.
Soffit Vents: You can find soffit vents along and under the bottom edges of your roof where the roof "hangs over" the rest of the structure. Soffit vents keep air moving well and are popular because they're efficient and versatile.
Box Vents: As you might suspect from the name, box vents are shaped like boxes. They're precisely placed on roofs where ridge vents and off-ridge vents just can't provide enough circulation and moisture control.
Powered Vents: Occasionally, a home will require more active venting methods. In this case, a vent powered by electricity or solar power may be the perfect fit. Powered vents help move air out of space much faster and allow homeowners to control airflow.
It's worth mentioning that there are other roof ventilation types, such as turbine vents and gable vents. When you speak with your preferred roofer, ask which type of rooftop ventilation mechanism they recommend. Don't be shocked if the roofer suggests installing several kinds to maximize the "breathability" of your roof, though. Plenty of roofs feature multiple kinds of rooftop vents to encourage constant air intake and exhaust.
Want to learn more about your roof and determine if it needs a different type of vent? Contact Findlay Roofing to schedule an appointment with one of our roofing team members.