While flat roofs aren't the norm for many styles of residential structures, that's not the case in the realm of commercial roofing. Instead, in commercial roofing, flat roofing is the predominant roofing type as it offers simplicity, efficiency, and easy maintenance for roofs that must cover massive amounts of square footage.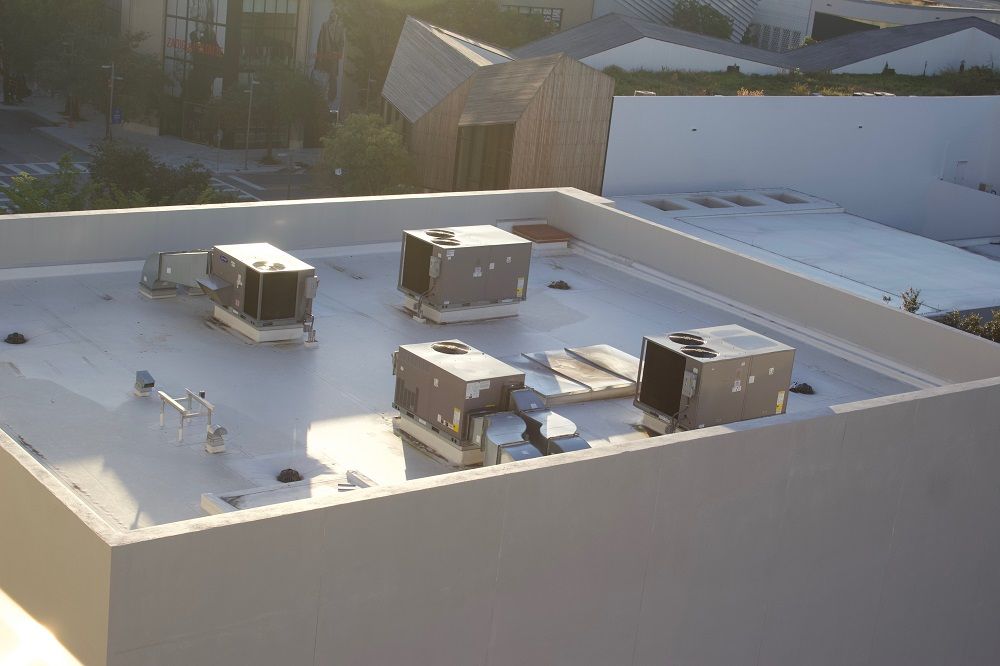 However, as hassle-free as commercial flat roofing can be, there are some maintenance tasks that you should routinely perform to ensure that the roofing surface remains viable for its full-service life. First, it's a great idea to conduct regular inspections of your flat commercial roofing, whether you call in a professional or merely check it yourself often for signs of trouble. There are a few more things you can do to extend the life of your flat commercial roof and ensure that it's properly maintained. Keep reading to learn 4 tips you can use to maintain your commercial flat roof.
Remove Debris Promptly
A flat roof can become a virtual catch basin for anything that falls from above. For example, if your business is surrounded by trees, there's no doubt that the roof will routinely be covered in leaves, twigs, and other organic material. While most roofing is resilient and built to tolerate minor debris accumulation for short periods, this kind of matter shouldn't be left on the roof surface for long. Make sure that you routinely check your roof for accumulated organic material, and when you find it, promptly remove it. Doing so will prevent issues and allow you to enjoy a longer service life from your roofing surface.
Trim Nearby Vegetation
Speaking of vegetation, you can save yourself some of the effort in removing that organic debris by trimming back overhanging trees and cutting back nearby shrubs and bushes. Doing so will not only help reduce the amount of accumulated debris that you have to remove from the roof. It will also improve airflow, which is critical to preventing water from accumulating and puddling on the roof after heavy rains. However, when trimming heavy limbs, be sure that you take steps to avoid dropping a limb on your roof. Hire a professional to ensure that you don't do more damage than good when removing tree branches.
Check and Clean Drainage
Gabled residential roofs have built-in drainage, as the steep peaks allow water to run off the roof without accumulating. However, a flat roof doesn't possess that inherent quality, so a drainage system is necessary to remove water from the roof surface and prevent puddling. Puddling or pooling of water on a flat roof will inevitably lead to leakage, so it's important that your drainage allows for water to run off the roof and dissipate quickly. When you check your roof for proper drainage, try to diagnose what could be causing pooling. If it's a clogged drain, then clean it out and make sure water runs off easily. If the drain isn't the culprit, it could be an unlevel roof surface that doesn't direct water towards the drains.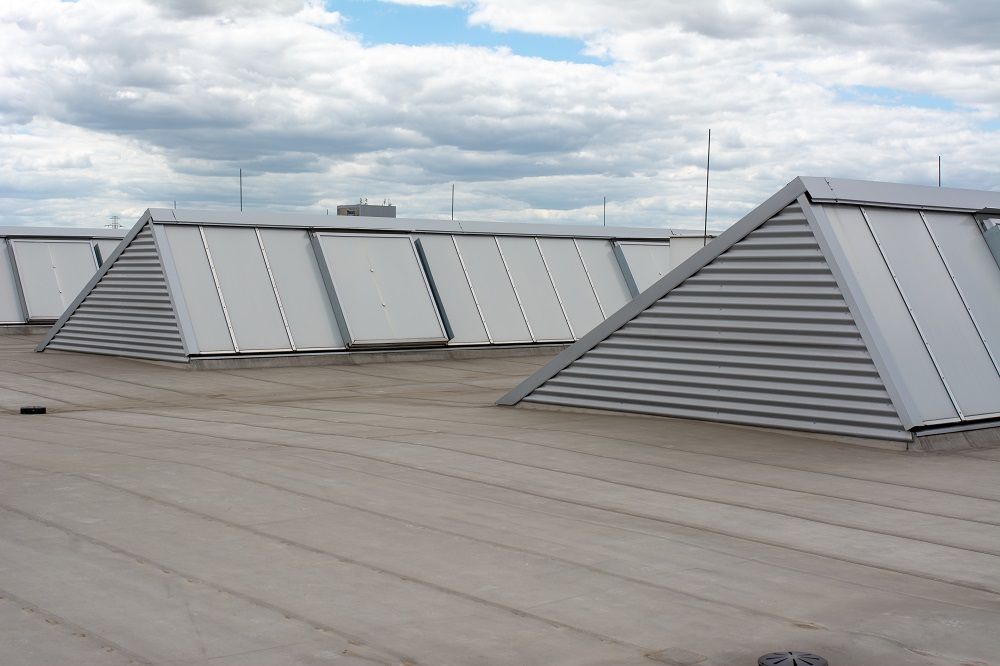 Fix Leaks Immediately
All roofs will eventually leak, whether because of age, damage, or some other factor. However, it's important that you repair these leaks as quickly as possible to prevent additional expenses and damage that can result from a leak. The adverse impact of a roof leak is magnified on flat roofs, so it's important that you contact a roofing professional immediately if a leak develops. That will save you money in the long-term and ensure that you enjoy the full lifespan of your commercial flat roof.
Commercial flat roofs can provide decades of service if properly maintained, so use these tips to keep your roof in excellent shape despite what the elements may throw at it. To learn more tips for maintaining a commercial flat roof, contact Findlay Roofing at (770) 516-5806.