Nothing strikes fear and disgust into the hearts of homeowners more than the discovery of a roof leak. While many minor leaks can be patched without much expense or effort, other roof leaks are simply harbingers of much more substantial future roof repair or replacement expenditures. Because the damage caused by a roof leak can be substantial, it's important that you spring into action the minute you discover a leak.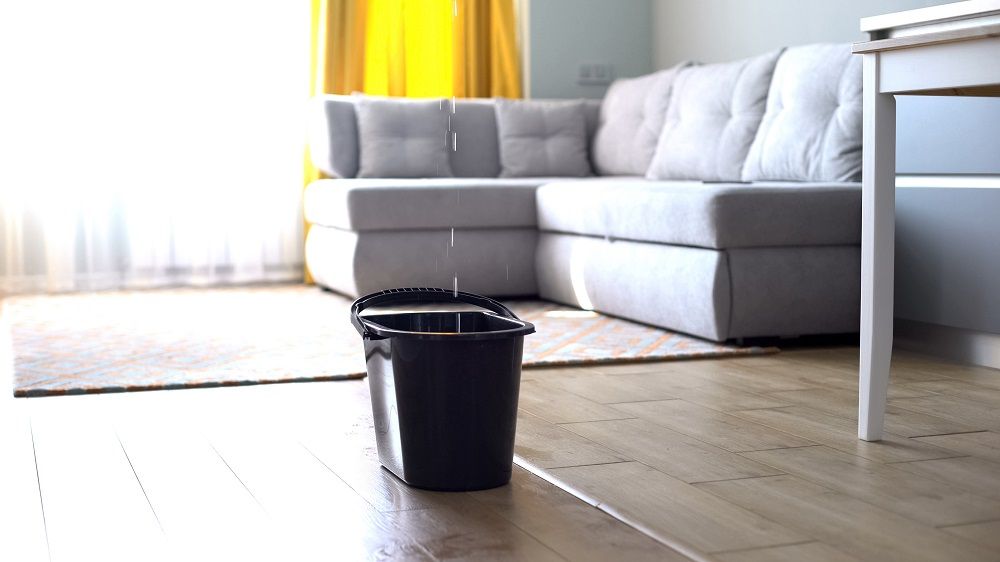 By acting immediately after finding a roof leak at your home, you can limit the amount and the cost of damage that you'll incur. Though roofing repair and replacement can be expensive, failure to act when you find a leak can result in exponentially bigger problems that can damage your property value and cost you more to repair. Keep reading to learn what steps you should take when you determine that your roof is leaking.
Prevent Damage
Depending on the size and volume of the leak, you may have several options for protecting your belongings and the structure of your home from the damaging effects of rainwater. In this case, plastic sheeting is an excellent tool for placing a waterproof barrier between leaks and your furniture, floor coverings, and other personal belongings. Even thin, inexpensive plastic painting drop cloths can provide a suitable barrier that will keep your belongings from suffering the effects of water damage.
Contain the Rain
Once you've placed a plastic barrier over your things, the next step is to contain the rain that has infiltrated your home. Use a bucket or pan to catch water beneath where it's dripping. You'll need to keep an eye on the bucket and empty it before it fills. It's a good idea to have two buckets handy so that you have one filling while the other is being emptied. If you need to direct the drip away from carpeted areas to hard flooring that is more water resistant, you can pin a string to the ceiling at the drip and drop it in the bucket to guide the water downhill and away from the carpet.
Call Your Insurance Company
A leaking roof can result in significant damage to your home if left unattended, so as soon as you've dealt with containing the leak, it's important to start the recovery process. Contact your insurance company and start a claim. You may need to meet with an adjustor so that pictures can be taken of the damage and estimates for the repair can be figured. In some cases, your insurance company will reach out to a roofer, but you may want to begin researching roofing companies in your area as well.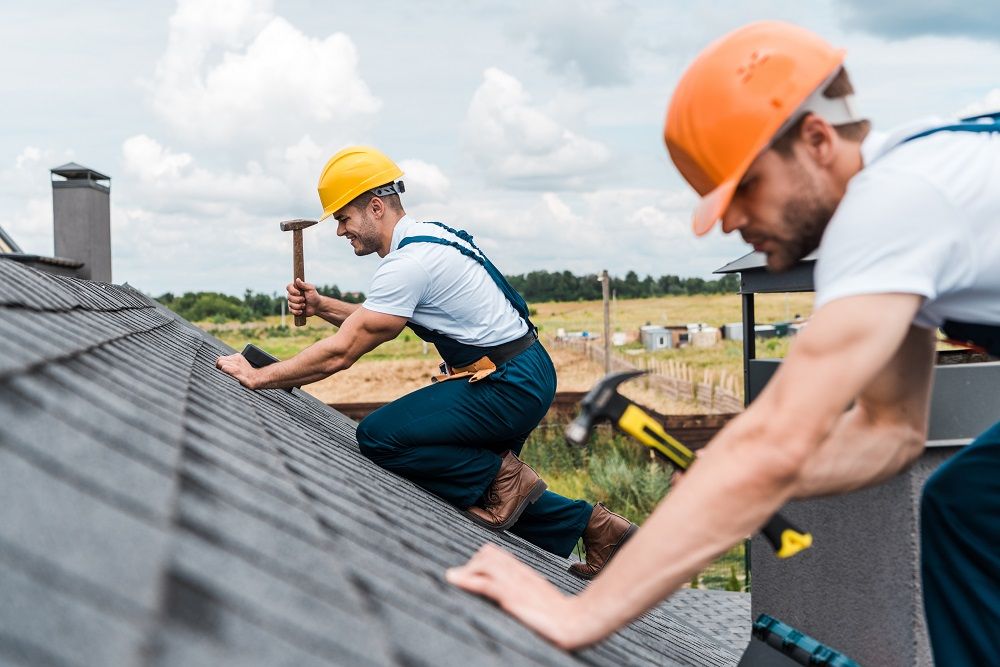 Get It Repaired
Once the repair is approved by your insurer, you'll need to get a roofing contractor on the job as quickly as possible. Get several estimates on the cost of the repair, and make sure you only talk to licensed and insured professional roofers. Ask about the warranty offered on the roof and the timeline of the job. Those factors, along with the price, can help you make the right decision about your roof repair job.
If you've discovered that your roof is leaking, it's not time to panic. Instead, get to work immediately to prevent water from flowing into your home and to mitigate any damage that may be done. Call your insurer and make sure the repair process begins as soon as possible, then contact Findlay Roofing at (770) 516-5806 to fix the damage.