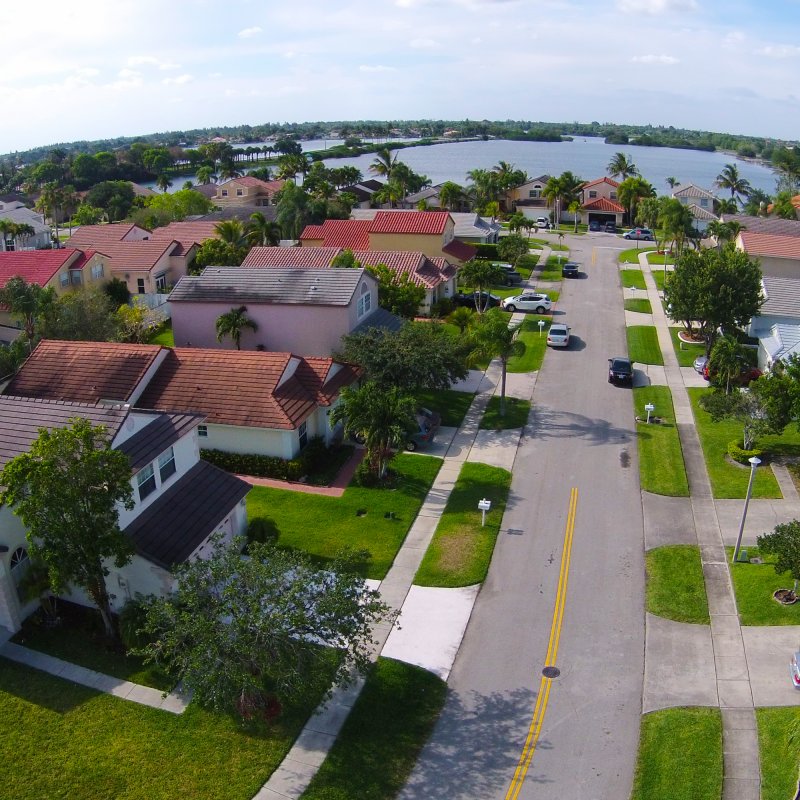 Findlay Roofing Roswell
Findlay Roofing is the right company for Roswell residents to call for all roofing projects large or small. Your roof is one of the most important parts of your home. You should not entrust your roof to just any company. You should only hire a local company with the ability to provide excellent service. Findlay Roofing is one of the Roswell roofing companies with the experience you need. We have installed tens of thousands of roofs in Roswell and the great Atlanta area. Call us to receive your free, no-hassle roof evaluation.
This company is awesome. They were professional and friendly and showed up at exactly the time they promised. I have a dormer window that I cannot get to and they cleaned it for me. I also have an outdoor light which was blown that I cannot get to because it is so high and they changed the bulb for me. They also replaced a rotted fascia board. All of which they were not obligated to do but we're happy to do it. I recommended them to my neighbor and they got their roof replaced the very next week by Findlay. I highly recommend Findlay roofing and they are the only roofing company I will ever recommend.
- Darin Brooks
My wife and I had four different quotes from different companies. We try to be VERY thorough when getting quotes because we hate, "Post -Byers Remorse." Not only did Findlay Roofing come in the best priced but their craftmanship in installing our roof was top-notch. Our salesman was courteous and thorough... he knew his trade. We also had a great selection of styles, grades and colors. Findlay even had a listing of customers in our area where we could drive over and see their roofs and the style we were interested in. In closing, I have been in the home service industry for close to 40 years. As president of my business, I know the true value of honesty, dependability, follow-up, etc. Findlay Roofing met all of those qualities to the max. EVERY DAY... when my wife and I drive up to our home, we always say, "We love our roof!" I have close to a thousand customers in my pest control business here in the Alpharetta area. I will be referring all of them to Findlay Roofing.
- Al Robinson
The folks at Findlay Roofing were top-notch professional from beginning to end. They responded immediately to my estimate request with e-mails and phone calls. They set up a visit for an estimate the very next day. An oversight was made during the estimate and their rep called me promptly and took full responsibility resulting in no additional cost to me. My wife indicated that the roofing technician got right to work proving he was very confident and competent in what he was doing. He assessed and repaired all of the damaged areas and areas requiring attention in one visit. This entailed repairing and re-sealing areas around all of the vents in my roof. It has rained very hard on multiple occasions since the repair and not a drop of water has breached my roof. The price for their service was very fair, particularly for the level of service that I received. I would highly recommend Findlay Roofing for your roof repair needs. You will receive the best work and the best service you can get for your money.
- Eric Beaver
Very professional. Great and clear communication before, during, and after. Findlay sent a quality control tech out to inspect the work after the roof replacement was completed to make sure everything was done right. They fix things that you normally would not see or even know about (no additional charge, just a part of their great service). Clean up was fantastic, would never know they were there. They know the roofing business and it shows.
- Andre Hebert
The Good, the Bad, and the Great
Roswell is well known for its large number of restaurants. Some restaurants have stood up to the test of time and have a tried and true recipe for success. There are also some restaurants that lack in service and quality. The same can be said of Roswell roofing companies. There are some great Roswell roofing companies. However, there are also some that are not concerned with the quality of their work. Choosing the right roofing company is crucial if you want to have a positive roofing experience. The question is always, how do you know if you are choosing the right roofing company? The following section will help understand how to choose the right Roswell roofing company.
How to Choose the Right Roofing Company
Choosing a roofing company is not as easy as choosing an item off a menu. Choosing the right roofing company can save you time, money and a great deal of frustration. However it will also take a little time to do the necessary research to ensure you are choosing the right company.
Follow the Steps & Call Us
How Long Has the Roofing Company Been in Business?
It is always best to choose a reputable roofing company with a long standing history of providing high quality service. It is much easier for a company that has been in business one year to maintain a positive reputation compared to a company that has been in business for ten years. Choose a company that has been in business for at least 5 years. It will increase your odds of choosing a higher quality roofing company.
Do They Have Real Reviews?
Online reviews are one of the best ways to determine whether or not you should hire a particular roofing company. Google, Yelp, Kudzu and the BBB are some of the best online resources to read roofing company reviews. However, it is imperative to understand that not all reviews, reviewers, and review sites are credible. There are marketing agencies and roofing companies that are willing to write positive reviews that are not from customers. That is why you should not just read reviews, but you should also look at the other reviews written by each individual reviewer. For example on Google you can click a reviewers name to see what other businesses they have reviewed. Taking the time to do this will help you identify real reviews from false reviews. Individuals that have written dozens of reviews for service companies all across the nation are most likely not real reviews. Furthermore if someone has only written one review, it increases the odds that the reviewer is not a real customer. The online account may have been created with the sole purpose of writing a review for that company. Some businesses will also write negative reviews for competitors too. If you see a reviewer that has written one positive review for a roofing company and ten negative reviews for other local roofing companies, it is safe to say all of the reviews are fictitious.
Look for reviewers that have a decent amount of reviews and have written reviews for Roswell and Atlanta area businesses. Those reviewers are more credible and are more likely to be real individuals who have used the business. If the individual reviewing a roofing company only has one review, they are simply less credible than someone who has written a dozen reviews for local companies.
Are They a Local Roofing Company?
Not every roofing company that does business in Roswell is local. One would think that if a roofing company works in an area, they must be local, but that is simply not the case. There are roofing companies that are typically referred to as storm chasers. They will travel hundreds or even thousands of miles after a storm has hit an area. They will then approach homeowners about damage to their roofs. These companies will even start advertising in your local area online right after a storm. While some storm chasers likely do great work, if there is a problem with their work, you will have difficulty getting them to stand behind their work. If there is a problem with their work, you will not know until it rains and by then they could be in another state. Hiring a local company that is willing to stand behind their work is imperative.
Are They Insured?
You should never hire a roofing company that is not insured. Hiring a roofing company that is uninsured puts you, your loved ones, and your property at risk. If a roofing company is not insured and they damage your property, you can be held liable for damages. You should ask to make sure the roofing company has proper workers compensation insurance.
Do They Warrantee Their Work?
A company that is confident in their work will always be willing to offer a warranty on their work. This can also be a good indication that they are not using quality roofing materials. All roofing companies should be willing to offer a warranty, but not all roofing companies offer warranties. Ask your roofing company if they offer warranty on their work. If they do not offer a warranty, it is a good sign that they may not be the right company to hire. Our roofing company offers one of the longest warranties in the state of Georgia. We have a lifetime, no leak guarantee.
Follow the Steps & Call Us
Following those few steps we listed above will help you choose the right roofing company. We know if you do your research on our Roswell roofing company, you will see we are the right local roofing company to hire. Call us to receive your free, no-pressure roofing consultation.