A Variety of Colors to Match Your Home
Take a look at our Owens Corning shingle options available here at Findlay Roofing. Each shingle is installed by hand and carefully nailed down to ensure that it acts as a long-lasting, water-tight shield from the weather.
If you are interested in other shingle colors and manufacturers, please contact our offices.
2020 COLOR OF THE YEAR

PACIFIC WAVE
A NEW TAKE ON A CLASSIC COLOR
Calm and peaceful yet strong and impressive, Pacific Wave is a color you will unexpectedly love. It was inspired by the color movement of the deep and powerful Pacific Ocean, and it takes a regular gray shingle to a whole new level. Pale blue mixed with dark and light gray granules will help these shingles look great on a beach cottage at the coast or on a classic Colonial brick home away from water. And best of all, Pacific Wave can pair with a wide range of accent colors, so you can let your personality shine.
g
PACIFIC WAVE STYLE BOARDS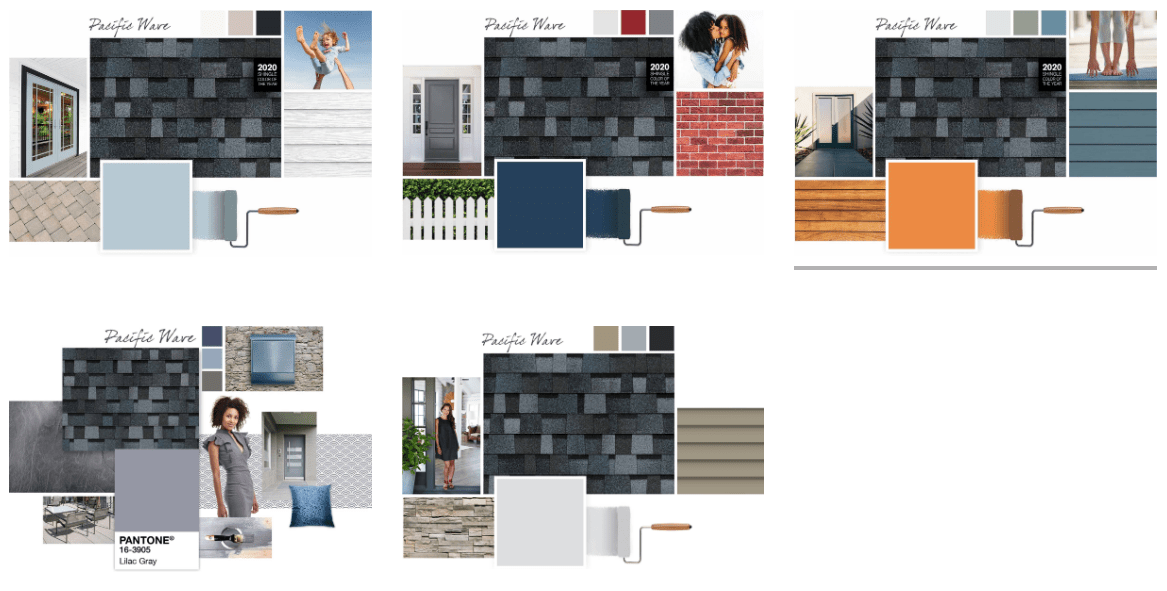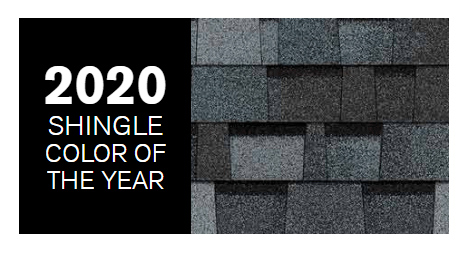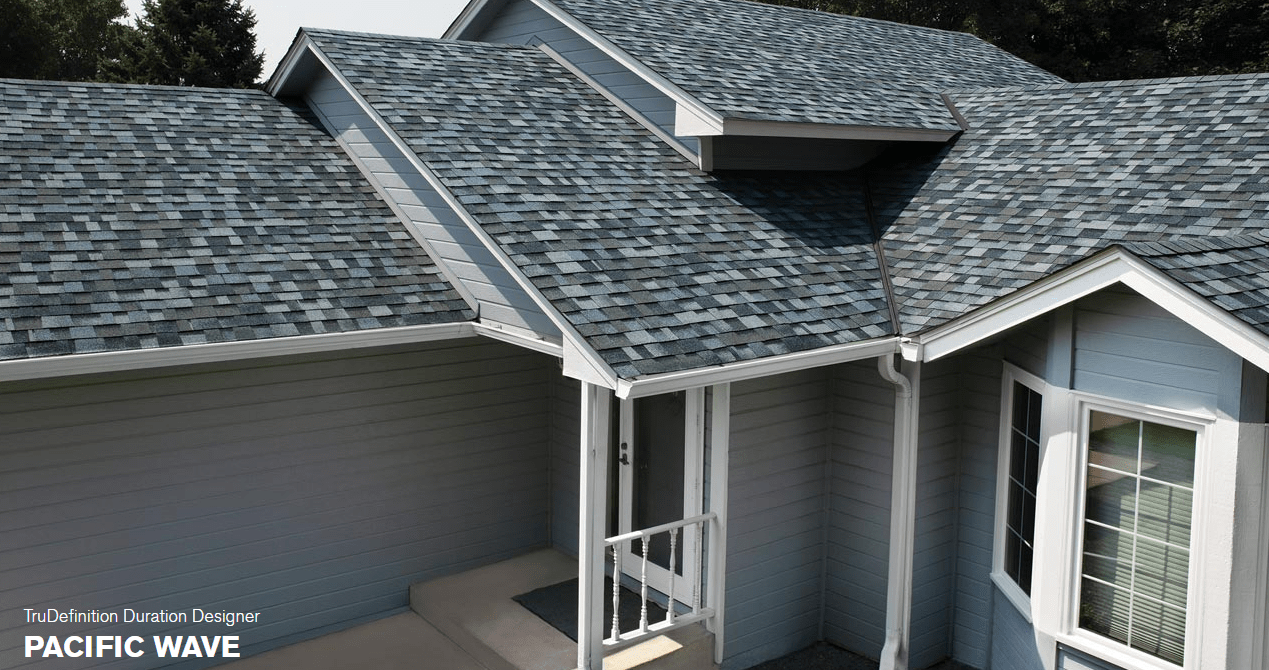 For more information please visit: https://www.owenscorning.com/roofing/design-inspire/2020-color-of-the-year