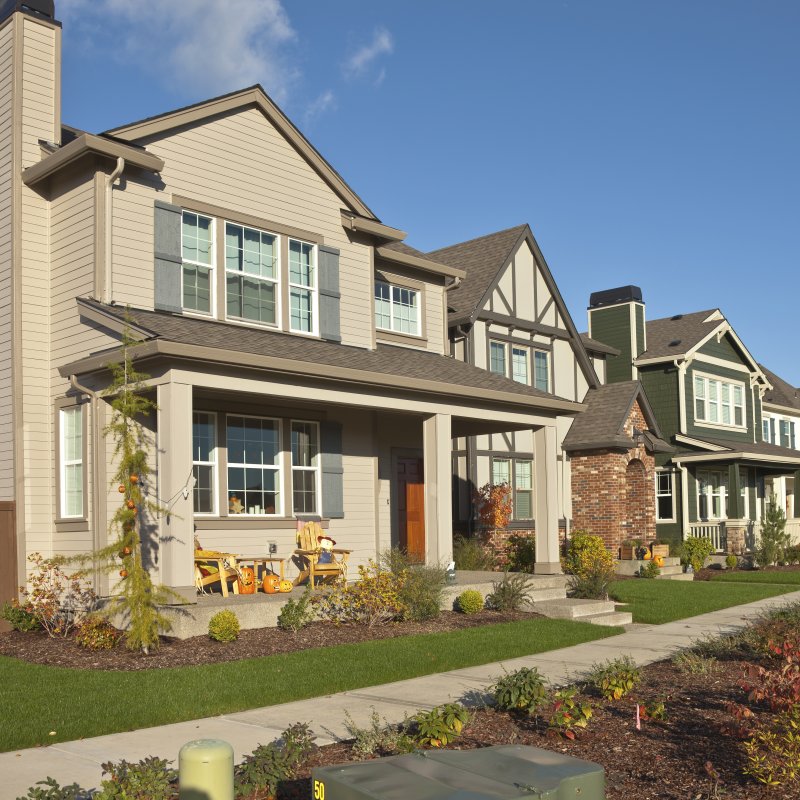 Findlay Roofing Snellville
Roof Replacement & Repair
When you want roofing in Snellville GA done right, look no further than Findlay Roofing for all your roofing needs. We provide quality roof installation and roof repair to the entire Snellville GA area, and our roofing experts are here to walk you through every step of the process.
Our roofers provide quality products and the best installation around.
In the sometimes harsh weather that can be found in Snellville GA, finding a roofer you can trust to get the job done right is imperative in getting the best roofing service for your money, and ensuring your roof stays leak free for years to come. We are confident that we are the right contractor for your roofing project.
When considering the aesthetics of a home, it can be easy to overlook the roof. With our roofing experts, we'll make sure your home stands out on the block and makes a striking impression from the street. Curb appeal is important when looking to keep the value of your home high for years to come in the event you'd ever like to sell your home. In today's Snellville GA house market an attention to detail, high quality products and the finest craftsmanship puts your house above the rest.
I have used Findlay in the past for numerous jobs (total roof replacement, internal roof repairs, plumbing boot replacement, fixing sky light leaks, fixing water heater exhaust leak, removing and shingling over turtle vents, replacing a ridge vent, gutter installation plus gutter screens). I have always been happy with their work. From the office staff to our sales rep and the installers, they are all very courteous. I have never felt the sales rep ever tried to sell me more than I need. We would use them again without a doubt.
- Beth H
The folks at Findlay Roofing were top-notch professional from beginning to end. They responded immediately to my estimate request with e-mails and phone calls. They set up a visit for an estimate the very next day. An oversight was made during the estimate and their rep called me promptly and took full responsibility resulting in no additional cost to me. My wife indicated that the roofing technician got right to work proving he was very confident and competent in what he was doing. He assessed and repaired all of the damaged areas and areas requiring attention in one visit. This entailed repairing and re-sealing areas around all of the vents in my roof. It has rained very hard on multiple occasions since the repair and not a drop of water has breached my roof. The price for their service was very fair, particularly for the level of service that I received. I would highly recommend Findlay Roofing for your roof repair needs. You will receive the best work and the best service you can get for your money.
- Eric Beaver
Very professional. Great and clear communication before, during, and after. Findlay sent a quality control tech out to inspect the work after the roof replacement was completed to make sure everything was done right. They fix things that you normally would not see or even know about (no additional charge, just a part of their great service). Clean up was fantastic, would never know they were there. They know the roofing business and it shows.
- Andre Hebert
This company is awesome. They were professional and friendly and showed up at exactly the time they promised. I have a dormer window that I cannot get to and they cleaned it for me. I also have an outdoor light which was blown that I cannot get to because it is so high and they changed the bulb for me. They also replaced a rotted fascia board. All of which they were not obligated to do but we're happy to do it. I recommended them to my neighbor and they got their roof replaced the very next week by Findlay. I highly recommend Findlay roofing and they are the only roofing company I will ever recommend.
- Darin Brooks
SNELLVILLE Roofers
PROTECT YOUR ROOF
When protecting your home from Snellville GA's weather, using roofing material that both beautifies and ensures many years of protection is the way to go. And finding a roofing contractor to do this for all of you is just as important. We know that Snellville GA is full of roofing contractor options for you to look at. We're so confident that we'd love for you to look around and see what's out there. We know the experts at Findlay Roofing will provide you a competitive price, and give you the best roof that your home deserves! Give Findlay Roofing a call today and find out why we've been one of the top roofers in Snellville GA.