These days, a new roof installed by professional roofers can last up to 30 years. This means you may only need to purchase a roof once or twice in your lifetime. However, you can't expect your roof to perform optimally without a little TLC in roof maintenance.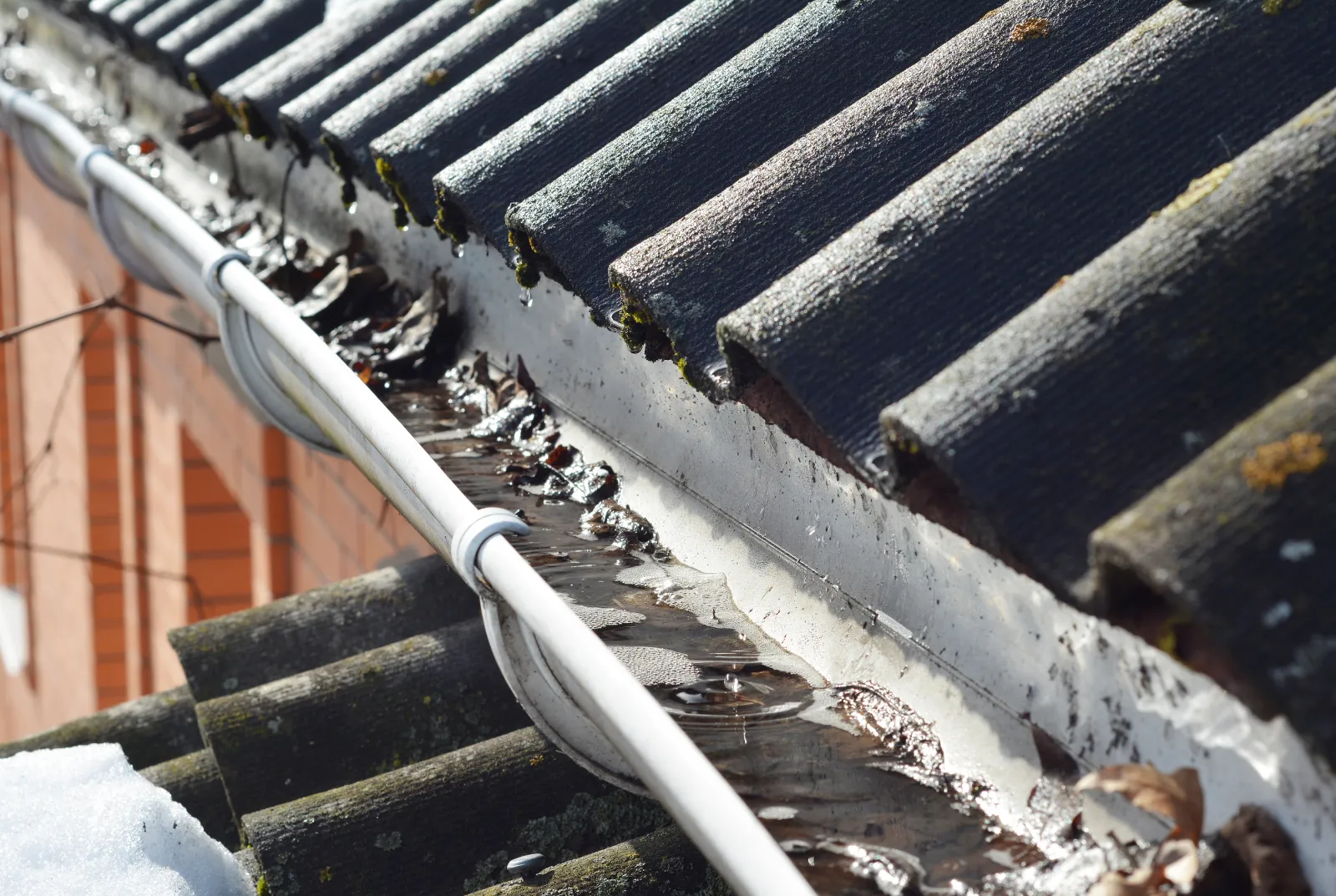 Spring is a natural time to start if you've never engaged in some old-fashioned domestic roof maintenance. Not only is the weather temperate, making it more enjoyable to be outside, but your roof should be clear of ice and snow.

To begin your roof maintenance, try these recommendations:
Tip #1.
Inspect for Damage
You don't have to get up on a ladder to conduct a visual inspection of your roof. Instead, walk around your home. Look for places where the shingles have buckled, torn, or fallen off. Be aware that the older your roof is, the more likely you'll see signs of aging and wear and tear, such as streaks and bald spots.
Be sure to check your roof from inside your house, too. Poke around your attic and accessible crawl space to spot any signs of water leakage. If you suspect your roof allows moisture to enter your house, call a roofer immediately. Mold problems can become costly to your home and your family's health.
Tip #2: Clean Your Roof
Spring is a perfect time to clean your roof. Yet of all the "how to maintain a roof" hacks, this is one that many homeowners overlook. Frequently, they assume they can't do anything to clear their roof without hiring a professional. That's only partly true. While you'll need assistance washing your roof with a product that won't harm it (and won't require you to get up on the roof), you can do other tasks to keep your roof tidy.
For instance, cleaning out your gutters is essential to domestic roof maintenance. You can also move debris off any roofs that are accessible either from the ground or from a window. (Again, think of your safety first.) If possible, trim any tree limbs that are scraping or about to scrape your rooftop.
Tip #3:
Schedule Inspection
Plenty of families are interested in lowering their utility bills. Considering that, consider bringing in a professional to inspect your roof. Of all the roof replacement tips, this is one you can't keep putting off season after season. Losing money because your roof needs to be repaired or replaced is the last thing you want to happen.
In addition to your roof inspection, weigh the value of replacing your windows. When "leaky" windows are mixed with a leaky or poorly performing roof, you wind up spending too much on electricity. Although paying for replacement windows requires an investment, you'll get a return on that investment quickly through lower energy costs. Plus, you may be eligible for a tax credit depending on your chosen windows.
Tip #4: Remove Decorations
It's easy to forget about holiday light displays and decor when springtime rolls around. Nevertheless, conduct a once-over along your roof. Did you forget to remove some of your end-of-year decorations? Although a few errant strings of Christmas lights won't hurt your roof, they can make it look less pristine.
This suggestion is all about "curb appeal." You don't want your roof to look behind the times. Consequently, do your best to eliminate anything that doesn't belong on it. You can always put up those decorations (and more) in late fall.
One of the biggest joys of being a homeowner is having a property that looks great and functions efficiently. By conducting routine spring roof maintenance, you can ensure that your house becomes one of the shining stars of the block.
Have you discovered your roof leaks, or is it damaged or ready for replacement? Contact our team of roofing experts at Findlay Roofing. We'll schedule an appointment to visit your home and help you pick the right roof service for your budget and needs.