The roof is essential to a building or house and is at the top of any homeowner's maintenance. It protects you from the heat and cold, and they often experience a lot of wear and tear and get corrupted and damaged, resulting in roof leaks in heavy rain. A leaky roof is not to be ignored because when it worsens, it can cause a series of rapid home interior issues, from wet attic insulation to ruined floors or properties. Hence If you notice your roof leaking, immediately minimize the damage as much as possible.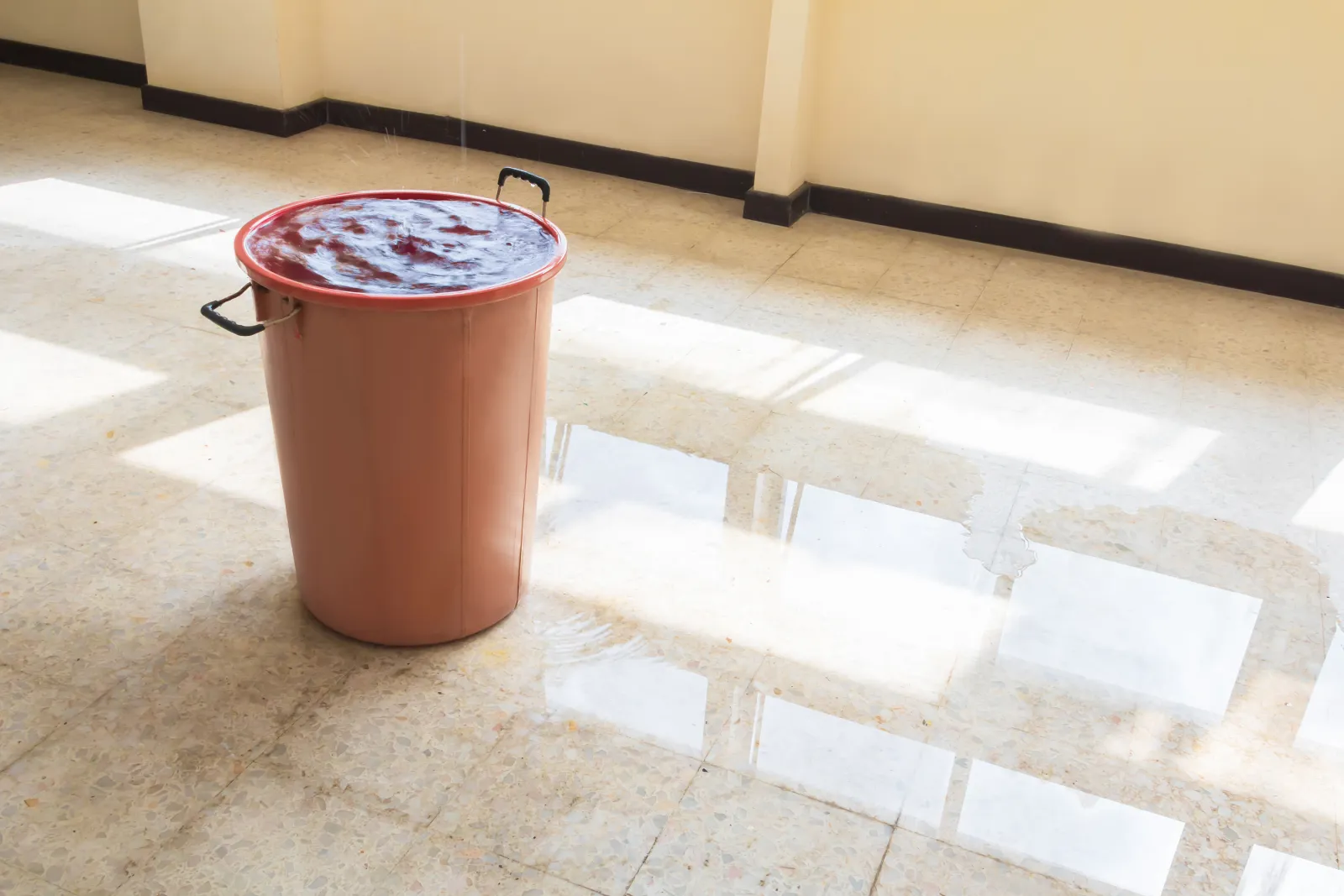 Leaky roof repair is a stressful project that isn't for everyone. But if you're up to the task, it's relatively inexpensive and has a significant payoff in preserving the value of your home. But does homeowners insurance cover roof leaks? Homeowner's insurance commonly covers roof leaks caused by an immediate or accidental event, such as a storm or a fallen tree. Your policy won't cover leaks due to an old or poorly maintained roof. Halting a leaky roof requires immediate action to prevent water from entering your home and causing further damage. Here are the five measures to stop a leaky roof:

Identify the source of the

leak
To prevent rain from leaking through your ceiling, you must first understand what allows water into your home. This will save you time and money on tools required for repairs and multiple leak repairs. Start by locating the cause of the leak. Search for water stains on the ceiling or walls and trace the path of the water back to its source.
Temporarily cover the leak
If you can't get professionals to repair the link immediately, use a tarp to temporarily fix an emergency roof leak repair to prevent further water damage or use the best roof sealant for leaks. Sealants cover roof leaks and act as a barrier against water and sunlight penetration. These sealants come in various forms, such as liquid paint in a paint can, a spray can caulk gun and adhesive tape. They're also made of various materials, including rubber and polyurethane, and it works as a quick and easy solution. When you determine where the water comes from, you can go up there and cover the area with a tarp. Most tarps have grommets that allow you to tie or secure the cover with weights or fasteners to prevent it from blowing away in the wind.
Repair the

leak
You may need to repair or replace shingles, patch holes in the roof, or replace damaged flashing, depending on the extent of the damage. If you're uncomfortable doing the repairs yourself, consider hiring a professional roofer to do the work for you.
Seal the

joints
If your roof leaks from joints, your chances of dealing with them increase. Rainwater can find ways to enter your home through gaps and chalk and aluminum flashing in areas where surfaces join. These areas often include chimneys and valleys; you can close them with roof sealant or cement. However, ensure the place is dry and debris-free before applying the sealant. Save the sealant for minor leaks and use new flashing to deal with larger cracks in your roof. Knowing which tools to use will reduce future issues and save money on getting a new roof.
Prevent future

leaks
Once the leak is fixed, prevent future leaks. This may include regular roof maintenance, such as cleaning gutters and downspouts, replacing damaged shingles, or applying a roof coating to protect against future damage.
A roof leak can be frustrating and overwhelming, and the first step toad handling a roof leak is understanding the cause of it to prevent it from occurring in the future. Some cover options are best for short-term protection or emergency leak roof repair and the best method to use in handling or managing leaks is to speak with a professional. While you can manage the damage from a roof leak for a short while, the only way to t repair a leak permanently and well is with professional materials and applications.