Whether you want to roof a new home or upgrade the roof in your house, there are assortments of roofing materials available. You may ask some questions to find the most suitable one for your home or find installing a metal roof intriguing, but you need to know if it's worth considering or if the extra fee should open you to other options.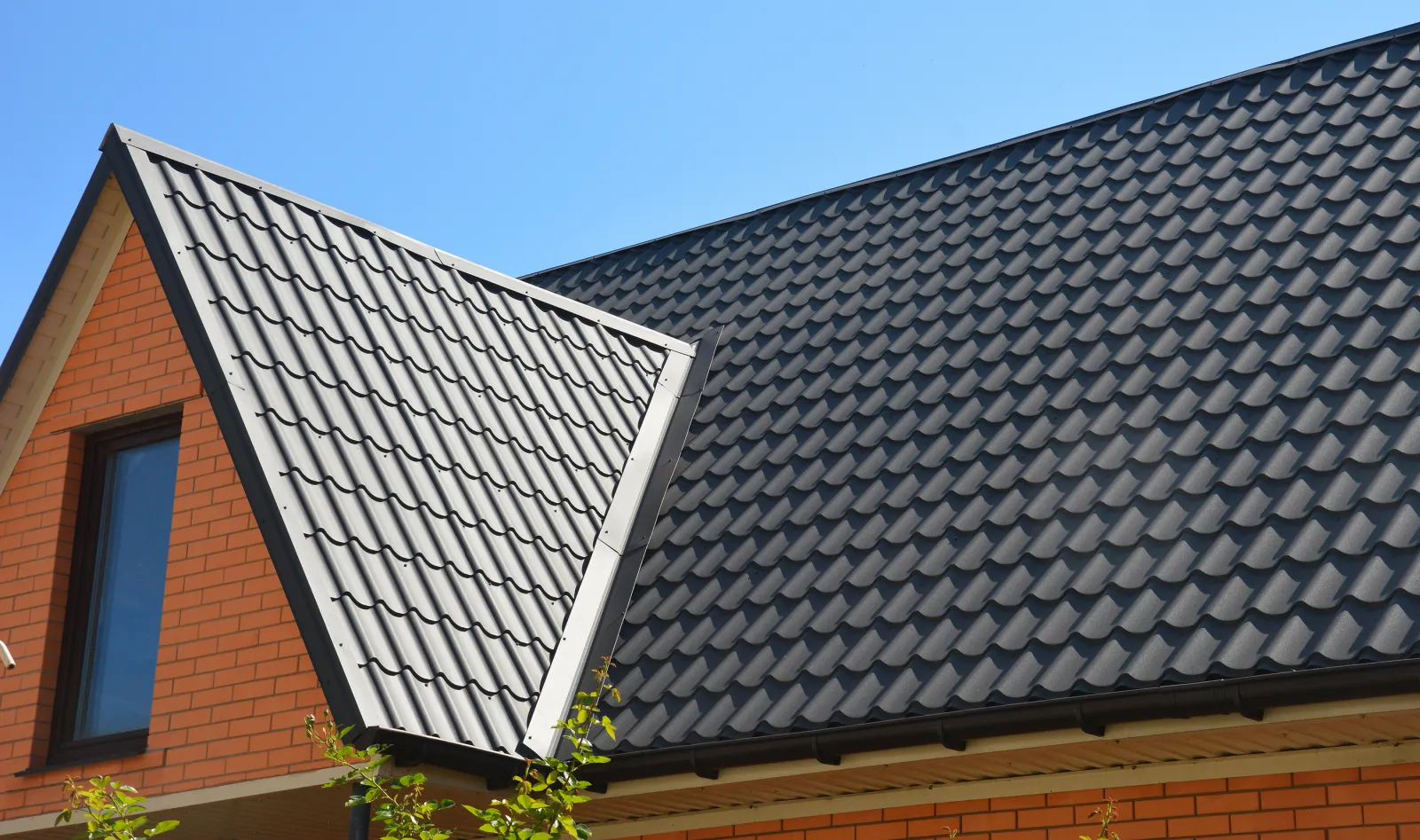 Installing a metal roof is an essential financial investment because it generates a great return on investment, lasts three times more than the traditional roof, and cannot be compared to materials such as asphalt composite shingles. The amount to install a metal roof is more than that of an essential asphalt shingle roof, making a huge difference between metal roof vs shingles; On average, the cost of a metal roof in 2023 ranges from $850 to $1600 per square, based on the type of metal roofing. However, metal roofs can be attractive because of their increased durability or longevity, minimal maintenance and energy efficiency. Furthermore, having information about the pros and benefits of installing a metal roof may help make a more big and solid decision despite the extra cost. Here are the benefits of installing a metal roof:
Durability and Longevity
Metal roofing is well-known for its durability and ability to withstand severe weather conditions such as high winds, heavy rain, and snow. It is resistant to fire, mildew, and insects, strengthening its lifespan and reducing the need for metal roof repair or replacements. It comes with warranties that can last 50 years or more, as opposed to the 15-20 year warranties of other roofing materials.
Energy Efficiency
It can reflect solar radiant heat, which can lower cooling costs during the summer and
Some metal roofing options are coated with reflective materials to increase energy efficiency further. However, it also helps prevent heat loss and reduce heating costs in areas with cold winters.
Low Maintenance
Metal roofing requires minimal maintenance, typically only needing occasional cleaning to remove debris or buildup. It does not decay and, as such, does not require the same level of upkeep as other roofing materials like wood or asphalt shingles. Metal roofing is also less prone to cracking or leaking, which can reduce the need for repairs over time.
Enhanced Curb Appeal
Metal roof colors are different in style, making it a versatile option for any home or building. Some metal roofing options can mimic the appearance of other roofing materials, such as tile or slate, while offering the durability and longevity of metal. The sleek, modern look of metal roofing can add to a home's curb appeal and increase its overall value.
Higher Resale Value
Metal roofing can be a selling point for potential buyers, as it is a durable and energy-efficient option that can reduce future maintenance costs. According to a study by Remodeling Magazine, homeowners can recoup up to 85% of the cost of a metal roof when selling their homes. The long lifespan and low maintenance requirements of metal roofing can make a home more attractive to buyers.
Every type of roof has its limitation, and whether metal roofing is worth the extra cost depends on the individual situation and priorities. A metal roof isn't suitable for every building, and before you make your choice, you need to be aware of certain disadvantages a metal roof may have, which include:
A mental roof is louder than any other type of roof

Up-front installation is high

Dents are more visible

Stains may develop over time
Like any other roofing material you choose, the longevity and value of a new metal roof depend on a proper installation. Inexperienced or unlicensed roofers can cause holes, gaps, and other installation issues that lead to water leaks and other problems with your roof, causing damage to your home and requiring additional roof repairs. While it may require a more significant investment upfront, it can provide long-term benefits and savings.
Consulting with a roofing professional and weighing the pros and cons can help you make an informed decision. At Findlay Roofing, we take a personalized approach to helping each client identify the best roofing option for their property, and we're happy to do the same for you.