Nothing puts more of a dent in your day than a dent in your roof. And tropical storms can pack a wallop. As the winds kick up and the debris swirls, anything can come crashing down on your roof. When it does, you're left with a big mess and sometimes a big expense.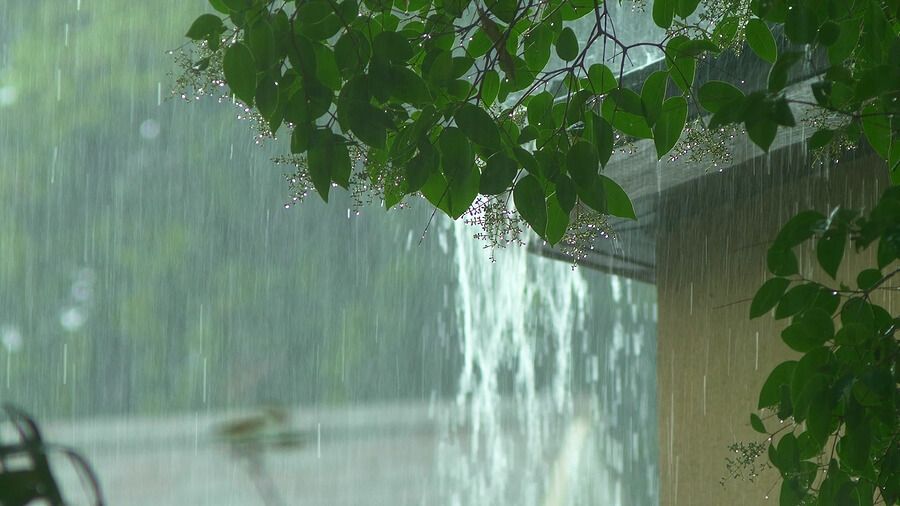 Is there any way to hurricane proof roof materials like shingles, gutters, and flashing, though? Or are you left to Mother Nature's intentions? The answer might surprise you. As it turns out, there are a few hurricane proof roofing strategies you can put into motion to lower your chances of dealing with massive post-storm damage.
1. Upgrade your roof to a sturdier roofing material.
What's the strongest roof for hurricane force winds? Metal roofing works but doesn't always look appealing for residential structures. A better choice is asphalt shingles designed to handle fierce windstorms. It's not unusual for a high-quality asphalt shingle to withstand gusts of 90+ mph or more. When upgrading, discuss your desire for the toughest roofing shingle you can purchase with your preferred roofer. As an added benefit to giving your home a practical curb appeal facelift, you'll raise its value, too.
2. Pay attention to the health of your roof.
Take our advice and conduct some seasonal due diligence. At least twice a year in the spring and the late fall or early winter, check and protect your roof . Clean the gutters. Examine it for signs of potential leaks. Look for dislodged soffits or flashing. If you spot anything, hire someone to do some repair work unless it's a project you feel confident you can handle yourself. (However, most homeowners prefer to hand over repairs to a roofing company.) Staying ahead of problems makes your roof less likely to suffer preventable storm damage when tropical winds or a hurricane loom.
3. Trim all your big trees.
Who doesn't love a yard with lots of shade trees? The only problem is that some trees can grow massively big. The taller and older they get, the more they branch out. Unfortunately, those beautiful branches could ruin the integrity of your roof — and your home in general — if they came loose and fell. Accordingly, take time to trim all the bigger branches that are threatening your house and its roof. Again, this may be something you feel competent enough to do solo. Or, you may choose to hire a landscaper or tree trimmer. Either way, get those branches down on your terms, not a storm's.
4. Take signs of leakage seriously.
Have you noticed some water marks on the ceiling on the highest level of your home? Don't ignore them. They usually are good indicators that you leak somewhere on your roof. The leak may not be coming from the roof materials, per se. It might be coming from the area around a vent or a skylight. Regardless, you need to know the source of the leak. During a storm, the leaking will only persist and could wind up, causing the surrounding roofing and building materials to become wet. That's a good way to prepare for mold and extensive repair work.
5. Get regular roof inspections.
It takes very little time to set up a roof inspection annually. Just call a professional team like ours at Findlay Roofing. The point isn't to try to sell you on buying a new roof but to make sure you haven't missed anything that could cause trouble during a tropical storm. Even if you go through twice-yearly roofing maintenance tasks, you could miss an issue that a professional would immediately notice. If nothing else, regular roof inspections will make you feel much more comfortable when you hear that a tropical storm or hurricane will hit your area.
You can't stop winds and rain from coming your way. But you can protect your home and its roof from foreseeable damage by taking preventive and proactive measures.
Of course, if you have storm damage, please contact us immediately. We'll help you return your property to usable, aesthetically appealing quickly.