About Findlay Roofing
Serving the Atlanta Area's Home Service Needs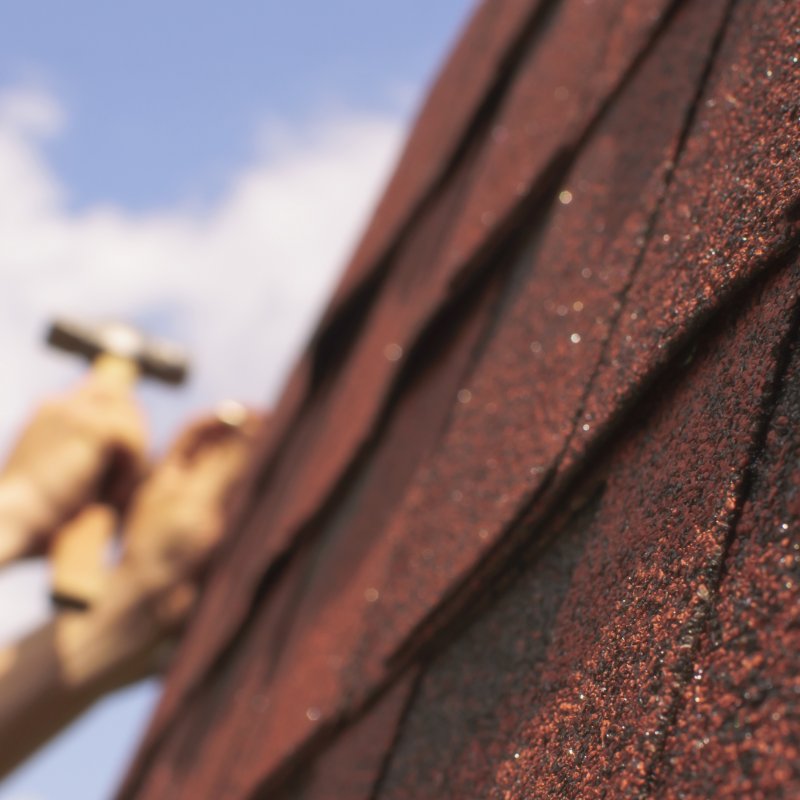 Since 1995
Repairing & Replacing Roofs in Atlanta
Since 1995, Findlay Roofing (Roof Roof) has been repairing and replacing roofs in the Atlanta area with exceptional service and pinpoint attention-to-detail. What started out as a small, Atlanta roofing company quickly blossomed into Georgia's largest full-service roofing contractor thanks to high recommendations from current and past clients.
Quality work has made us a leading Owens Corning Platinum Preferred Contractor, in good standing with the Better Business Bureau, and a member of the National Roofing Contractors Association. We offer superior workmanship and materials while never compromising quality for higher margins. In fact, our volume allows us to recruit and retain the best installation crews and offer higher quality materials at lower prices.
Our company is fully insured for both liability and workers compensation. Backed by our confidence in our work and materials, we offer a lifetime, Leak Free Warranty and take no payment until we did what we said we would do. Because, really, doing what you say you will do is what it's all about.
I am extremely pleased with my new roof and gutters from Findlay Roofing. Findlay exceeded my expectations, from the initial consultation to the end of project clean up. Communication was prompt and clear at all times and the work was completed ahead of schedule. The Findlay team really made the roof and gutter replacement a stress-free experience for me. I'm so glad I chose Findlay over others and I highly recommend Findlay for any roofing services.
- Preston Studstill
Findlay has done several roofing and siding jobs for me over the last 10 years on rental properties that I manage. Being totally satisfied with their performance, I had them install a new roof and gutters on my home , repairing some storm damage and replacing the rest. From start to finish the job went flawlessly. Heath did a great job putting together the estimate, all the Customer Service people were prompt and courteous, and the Installation Teams were on time and did a fantastic job of installing the roof and gutters and cleaning up when finished. Steve and Tony have done a great job with this Company and I have no doubts that I will use them again when needed. Thanks a lot, RoofRoof!
- Carl Krueger
We found them online searching for a platinum installer for Owen's Corning so we could get the extended warranty. Findlay had great reviews and they were quick to respond, no high pressure, did not try to force me to sign an exclusive like a couple of their competitors did. The Findlay rep, Alex, was friendly and educated us so we could make a good decision. It was an easy process. They have teams of people who were all very professional and communicated about every detail to make sure we were informed. The roofers did an incredible job; cleaned up really well after themselves and went beyond what we expected. Who could get so excited about a new roof? Well, we love our new roof and Findlay gets the credit!
- Pamela Nicholson
Very professional. Great and clear communication before, during, and after. Findlay sent a quality control tech out to inspect the work after the roof replacement was completed to make sure everything was done right. They fix things that you normally would not see or even know about (no additional charge, just a part of their great service). Clean up was fantastic, would never know they were there. They know the roofing business and it shows.
- Andre Hebert
Have questions about your roof?
Roofing 101
Findlay Roofing is the roofing expert that Dave Baker depends on to deliver the best information to his listeners and to answer questions from listeners live on the radio. Throughout the years we've answered so many questios and know the common issues that are most likely going to arise upon inspecting your roof. Learn about the warning signs of a roof that needs repair or replacement, and listen to recordings of our on-air question and answer sessions with live callers.