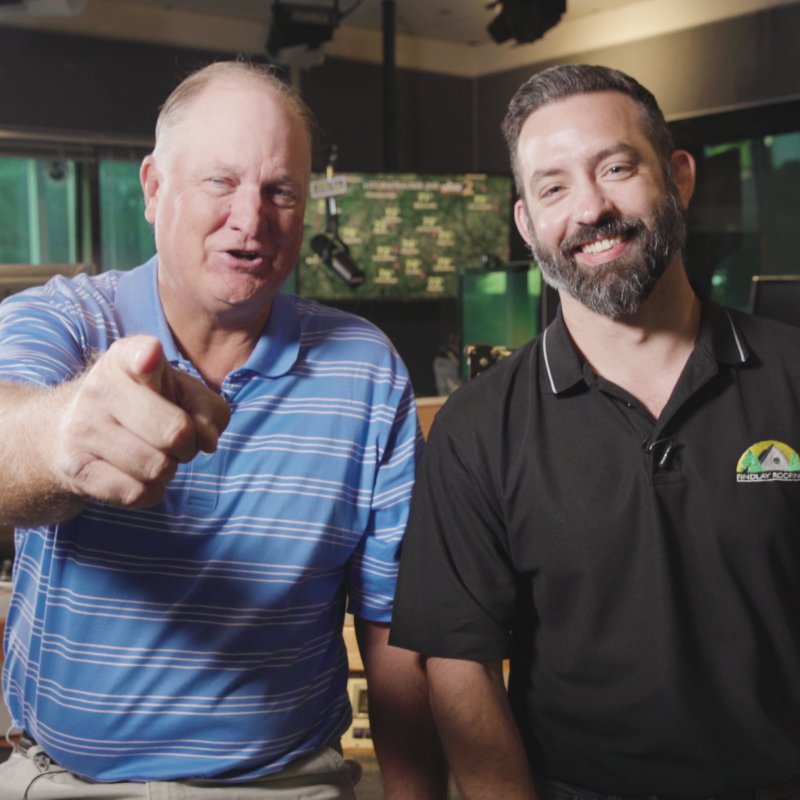 WSB Radio - The Home Fix It Show
Dave Baker's
Preferred Roofing Company
Findlay Roofing is the preferred roofing company of Dave Baker and the Home Fix It Show on WSB Radio. Findlay Roofing is the roofing expert that Dave Baker depends on to deliver the best information to his listeners and to answer questions from listeners live on the radio. Listen to the Home Fix It Show radio program hosted by Dave Baker every Saturday morning from 9 am – Noon on News 95.5 FM and AM 750 WSB.
My wife and I had four different quotes from different companies. We try to be VERY thorough when getting quotes because we hate, "Post -Byers Remorse." Not only did Findlay Roofing come in the best priced but their craftmanship in installing our roof was top-notch. Our salesman was courteous and thorough... he knew his trade. We also had a great selection of styles, grades and colors. Findlay even had a listing of customers in our area where we could drive over and see their roofs and the style we were interested in. In closing, I have been in the home service industry for close to 40 years. As president of my business, I know the true value of honesty, dependability, follow-up, etc. Findlay Roofing met all of those qualities to the max. EVERY DAY... when my wife and I drive up to our home, we always say, "We love our roof!" I have close to a thousand customers in my pest control business here in the Alpharetta area. I will be referring all of them to Findlay Roofing.
- Al Robinson
The folks at Findlay Roofing were top-notch professional from beginning to end. They responded immediately to my estimate request with e-mails and phone calls. They set up a visit for an estimate the very next day. An oversight was made during the estimate and their rep called me promptly and took full responsibility resulting in no additional cost to me. My wife indicated that the roofing technician got right to work proving he was very confident and competent in what he was doing. He assessed and repaired all of the damaged areas and areas requiring attention in one visit. This entailed repairing and re-sealing areas around all of the vents in my roof. It has rained very hard on multiple occasions since the repair and not a drop of water has breached my roof. The price for their service was very fair, particularly for the level of service that I received. I would highly recommend Findlay Roofing for your roof repair needs. You will receive the best work and the best service you can get for your money.
- Eric Beaver
Findlay has done several roofing and siding jobs for me over the last 10 years on rental properties that I manage. Being totally satisfied with their performance, I had them install a new roof and gutters on my home , repairing some storm damage and replacing the rest. From start to finish the job went flawlessly. Heath did a great job putting together the estimate, all the Customer Service people were prompt and courteous, and the Installation Teams were on time and did a fantastic job of installing the roof and gutters and cleaning up when finished. Steve and Tony have done a great job with this Company and I have no doubts that I will use them again when needed. Thanks a lot, RoofRoof!
- Carl Krueger
We found them online searching for a platinum installer for Owen's Corning so we could get the extended warranty. Findlay had great reviews and they were quick to respond, no high pressure, did not try to force me to sign an exclusive like a couple of their competitors did. The Findlay rep, Alex, was friendly and educated us so we could make a good decision. It was an easy process. They have teams of people who were all very professional and communicated about every detail to make sure we were informed. The roofers did an incredible job; cleaned up really well after themselves and went beyond what we expected. Who could get so excited about a new roof? Well, we love our new roof and Findlay gets the credit!
- Pamela Nicholson
Explore the different
Roofing Risks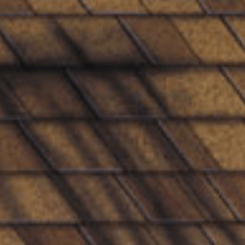 Algae Growth
Caused by growth of airborne algae deposited on roof.
Unsightly appearance does not affect the service life of the material.
Common problem in warm, humid climates.
Algae resistant shingles available regionally.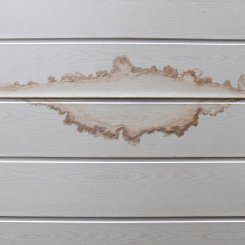 Ceiling Spots
Caused by leaks in roof
Check attic or crawlspace for leaks in deck
Check chimney and vents for cracks in flashing
Check rafters for leaks that travel away from original source
Check roof for damaged shingles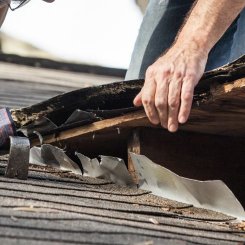 Damaged Flashing
Caused by Improper Installation.

Caused by drying and cracking.

Can usually be repaired without replacing your roof.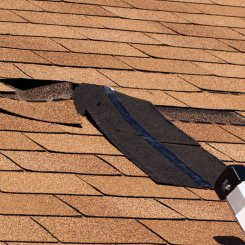 Missing Shingles
Caused by improper fastening.
Caused by exposure to high winds.
Can usually be replaced individually.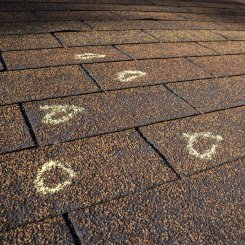 Blistering
Caused by moisture in shingles
Caused by excessive use of asphalt plastic cement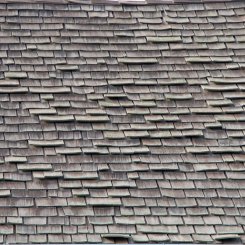 Buckling & Curling
Caused by improperly applied felt (buckling)
Caused by movement in deck (buckling)
Caused by undersaturation of felt in organic-based shingles (curling)
Missing Granules
On newly applied shingles, a certain number of loose granules is normal.
On aging shingles, missing granules indicate need for replacement.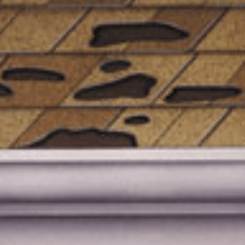 Rotting
Caused by absorption of moisture by mat at the core of the shingle.
Common problem with organic-based shingles.