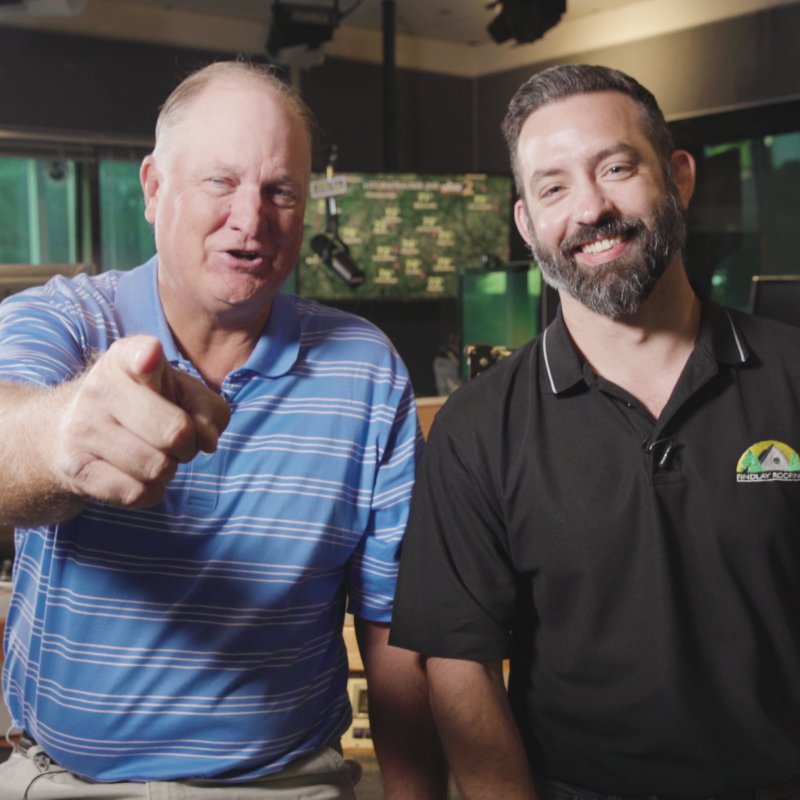 WSB Radio - The Home Fix It Show
Dave Baker's
Preferred Roofing Company
Findlay Roofing is the preferred roofing company of Dave Baker and the Home Fix It Show on WSB Radio. Findlay Roofing is the roofing expert that Dave Baker depends on to deliver the best information to his listeners and to answer questions from listeners live on the radio. Listen to the Home Fix It Show radio program hosted by Dave Baker every Saturday morning from 9 am – Noon on News 95.5 FM and AM 750 WSB.
Was very professional. Answered all of our questions, provide us with all the information we needed for our new roof. The crew came out in a timely manner and had the job done just as they said they would.
- Bonnie Brenwalt
The process was fast. Shane came out did an assessment and my new roof was in place within a week. Everyone was very polite . Super pleased with my new roof.
- Tyra Mckinney
Enjoyed working with Peter. Upfront about pricing. Honest, no surprises. The crew was nice, quick, and did a great job. We love our new roof.
- Cheri Grinstead
They did a awesome Job , It has been 18 months since they put roof on and I have had zero issues and I have not even found 1 nail , they cleaned up everything perfect. Super friendly Fast crew in and out and easy to work with!! Top Notch service 100%
- Dennis Mixon
Explore the different
Roofing Risks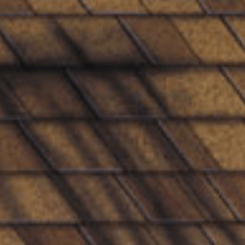 Algae Growth
Caused by growth of airborne algae deposited on roof.
Unsightly appearance does not affect the service life of the material.
Common problem in warm, humid climates.
Algae resistant shingles available regionally.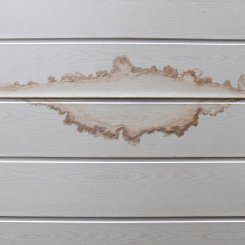 Ceiling Spots
Caused by leaks in roof
Check attic or crawlspace for leaks in deck
Check chimney and vents for cracks in flashing
Check rafters for leaks that travel away from original source
Check roof for damaged shingles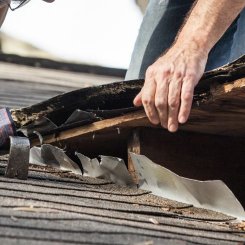 Damaged Flashing
Caused by Improper Installation.

Caused by drying and cracking.

Can usually be repaired without replacing your roof.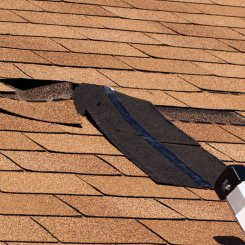 Missing Shingles
Caused by improper fastening.
Caused by exposure to high winds.
Can usually be replaced individually.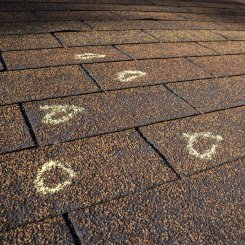 Blistering
Caused by moisture in shingles
Caused by excessive use of asphalt plastic cement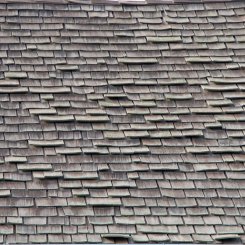 Buckling & Curling
Caused by improperly applied felt (buckling)
Caused by movement in deck (buckling)
Caused by undersaturation of felt in organic-based shingles (curling)
Missing Granules
On newly applied shingles, a certain number of loose granules is normal.
On aging shingles, missing granules indicate need for replacement.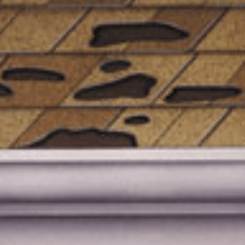 Rotting
Caused by absorption of moisture by mat at the core of the shingle.
Common problem with organic-based shingles.