ROOF INSPECTION AFTER STORM
If your home needs roof repairs as a result of hurricane damage or a bad storm, it's important to take a step back and assess the extent of the damage to your home's roof and exterior. Natural disasters, like hurricanes, and storms with high winds can cause significant damage to your home. It is important to make all necessary repairs to a damaged roof as soon as possible to prevent further damage to the structure of the home.
STORM DAMAGE ROOF RESTORATION
Residential storm damage restoration is the process of repairing and revitalizing your home's roof, eaves, gutters and downspouts that have been damaged from storms or natural disasters. The goal of residential roof restoration is to restore your roof and home's exterior to its former state.
STORM DAMAGE ROOF REPLACEMENT
Roof replacements after hail storms are fairly common. It is important to take immediate action if your roof experienced wind damage or hail damage. Be sure to inspect your roof and exterior for damage and document with notes, photos and videos using the storm damage checklist below. It is best to hire a professional roof replacement company to handle the repair work. They will have the equipment and expertise to properly assess the damage and make necessary repairs to restore your roof to its pre-storm condition.
STORM DAMAGE CHECKLIST

Storm damage can majorly disrupt your life, especially if you've been affected by a natural disaster. Before you begin to facilitate repairs and clean up the aftermath, it's important to take a step back and assess your current situation.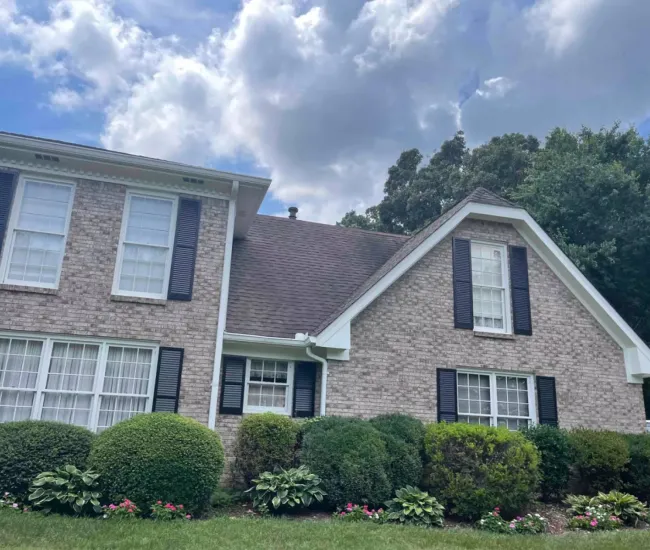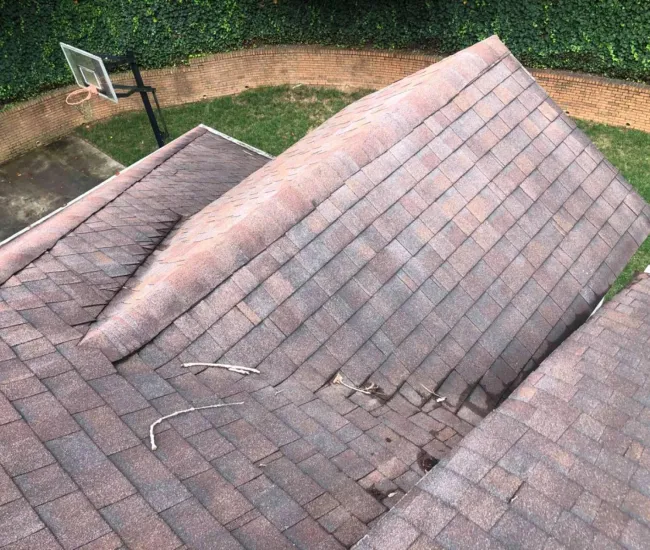 ROOF
Visually assess your roof by walking around the perimeter of your house and taking note of any visible storm damage. You might also have a good view of parts of your roof from one of your windows. Keep a list of notes and/or take pictures — this can potentially be helpful later for insurance purposes. Any visible signs of storm damage should be documented, such as dented, torn, curled, or missing shingles.

Visually assess your roof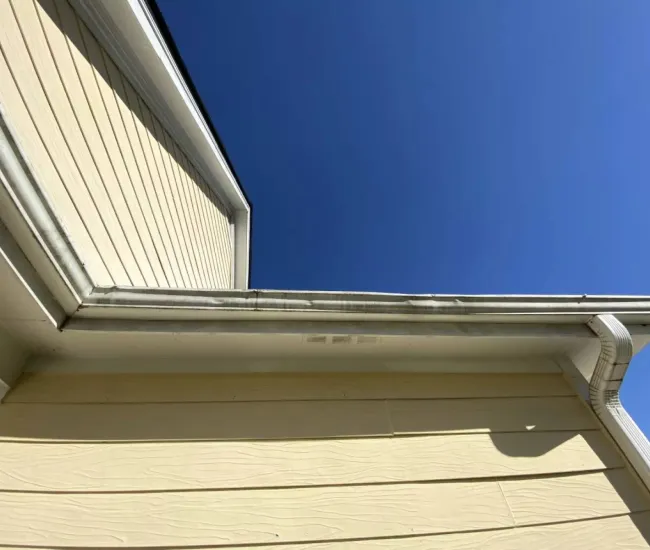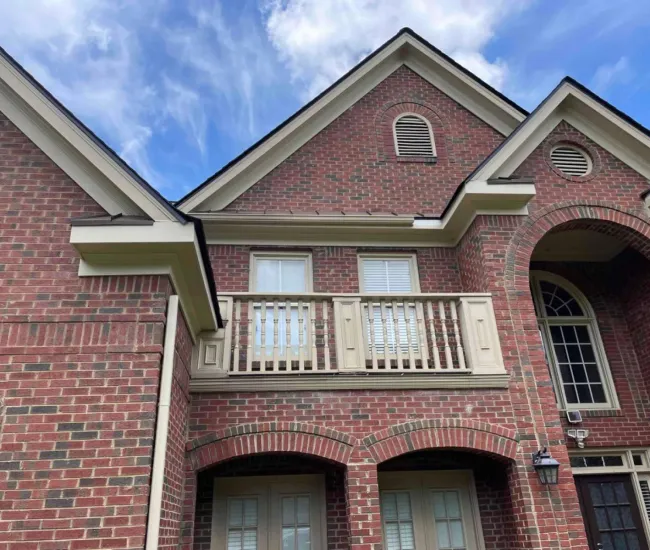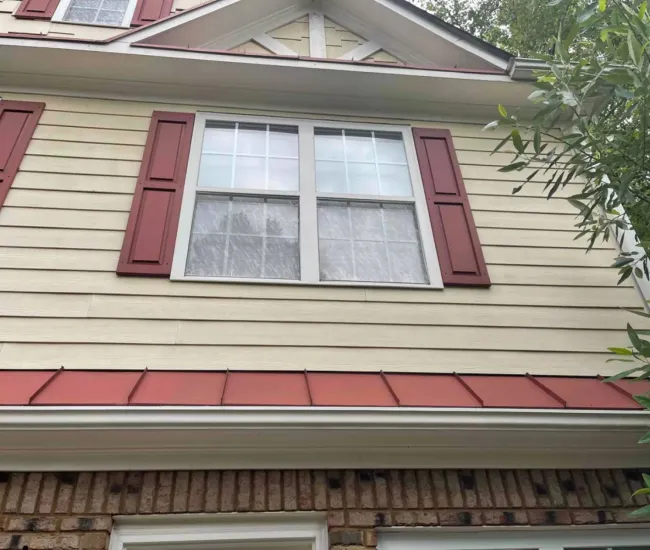 GUTTERS, VENTS, AND WINDOWS
Check for dents on your home's gutters
Check for damage on your home's roofing accessories, such as gable vents and other overhangs
Windows should be inspected for cracks, broken glass, loose weather-stripping, and torn screens.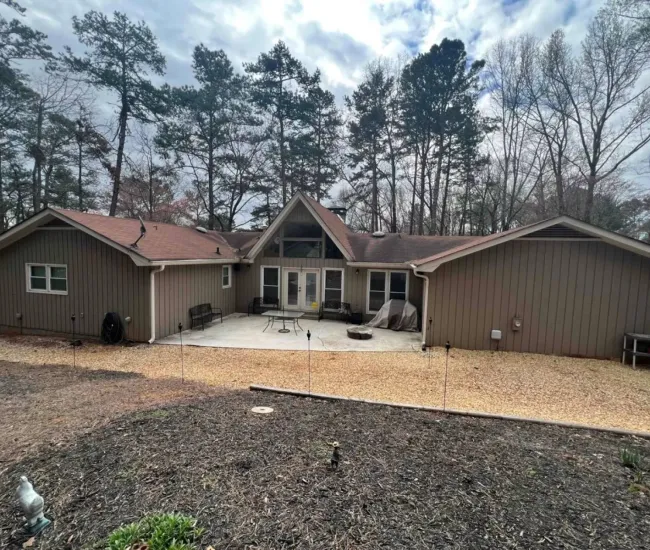 OUTSIDE AREAS
Walk around your home's exterior and look for fallen tree limbs, missing fence posts, or damage to lawn furniture and other decorations. Flat surfaces, such as patios and decks, can be checked for hail damage.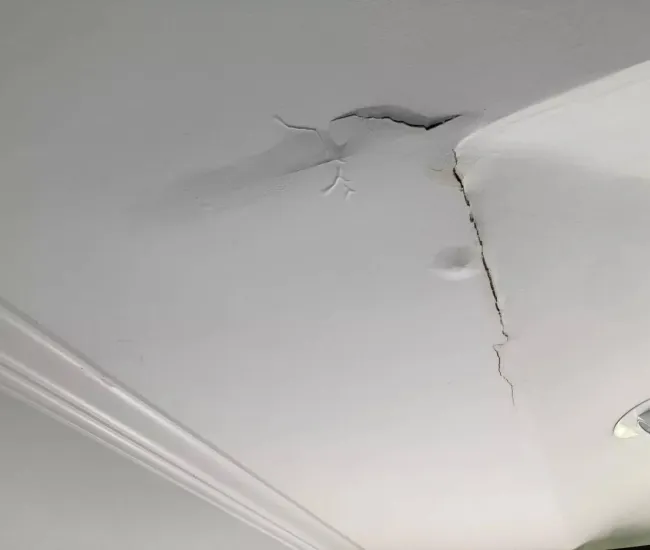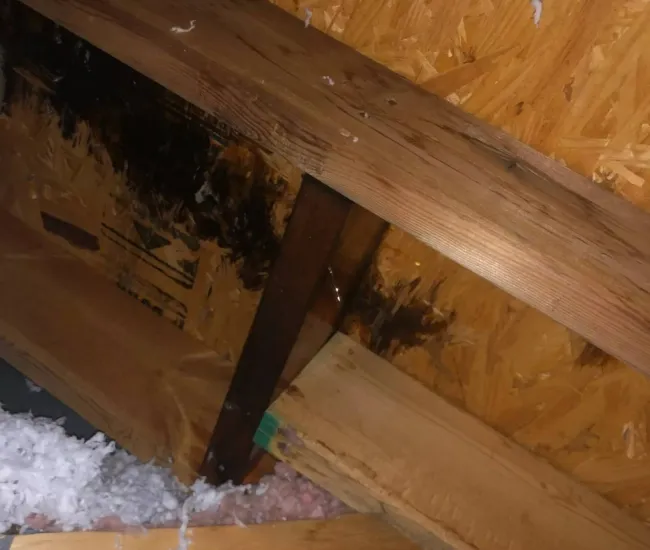 ATTICS AND CEILINGS
While your home's roof might appear undamaged on the exterior, wind and hail can cause unseen leaks that may lead to bigger problems later. Ceilings and light fixtures should all be inspected for water leaks and spots. Your attic should be inspected for water leaks and spots as well. Use a flashlight to see in dark areas.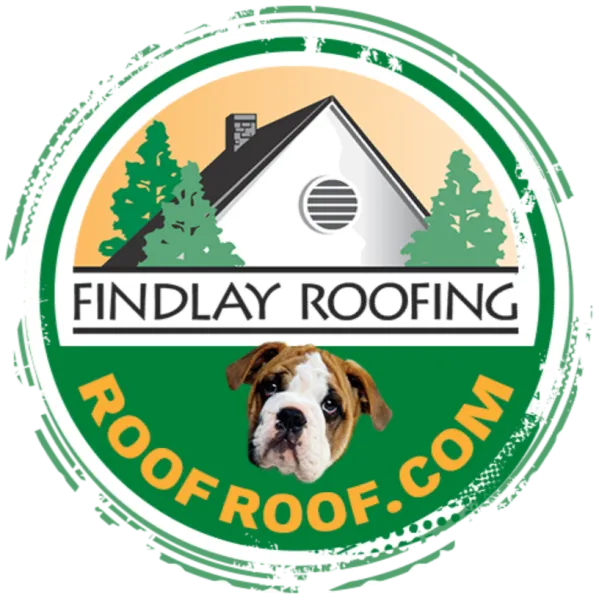 ROOF STORM DAMAGE REPAIR SERVICES

HIRE A STORM DAMAGE ROOF REPAIR CONTRACTOR
Frequently Asked Roofing Questions
Related Posts
Check out these similar articles