Commercial Roofing
Protect Your Commercial Buildings
Roof Replacement on Your Schedule
Time for a Commercial Roof Replacement?
You know it's time for a commercial roof replacement at your business or the property you manage. Perhaps you've been thinking about it for a while.

But you're concerned about:
The work interrupting your business, your employees or your customers

Your property or the cars in the parking lot getting damaged during the roof replacement process

Getting a quality, long-lasting roof at a reasonable cost

Your reputation as a property manager, and choosing the best contractor for your client
We work around your business hours.
The commercial roofing team at Findlay Roofing has you covered. We take extreme care with your property and everything on it. We'll even do the work on a weekend if necessary.

And after shopping around, we think you'll find that Findlay offers just the right balance — the exact commercial roof you need without spending a penny more than necessary.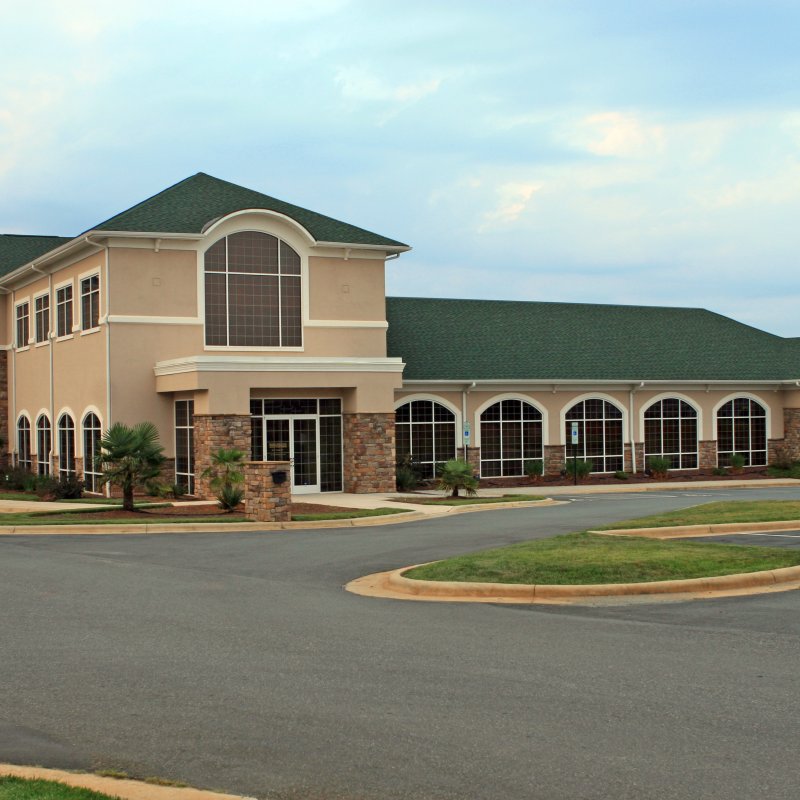 A Trusted Vendor
Business owners have been referring Findlay Roofing to each other for over 17 years. Why? Because of the quality control experts on our staff, and the high level skills of our roofing professionals. We're here for you, for everything from small standalone buildings to industrial roofing for large installations.
Learn more about roofing issues in Roofing 101.
Only need minor commercial roof repairs? No problem. Need new gutters to go with your new roof? We'll handle it.
They did a awesome Job , It has been 18 months since they put roof on and I have had zero issues and I have not even found 1 nail , they cleaned up everything perfect. Super friendly Fast crew in and out and easy to work with!! Top Notch service 100%
- Dennis Mixon
Customer Service was reminiscent of the old days. They communicated as necessary regarding rain delays. Their workers installed a beautiful, new roof, cleaned up after themselves, and left my roses in the same condition as they were before they arrived.
- Roxanne Kaplan
Tracy Roberts from Findlay roofing came out to give me an estimate and resealed the exposed nail heads (which is most likely causing my leak) free of charge! I appreciate someone who is willing to just be kind and do a simple fix that I am unable to do myself.
- Haley Vitello
Was very professional. Answered all of our questions, provide us with all the information we needed for our new roof. The crew came out in a timely manner and had the job done just as they said they would.
- Bonnie Brenwalt
Commercial Roofing
Enhancing & Projecting Your Business
Pick up the phone and let's talk about exactly what your building needs: single ply (TPO, PVC), modified bitumen, asphalt shingles, metal roofing, roof coatings, cedar shakes, clay/slate roofing, gutters and downspouts, parapet coping, roofing insulation, and plywood. We use only the best in product lines, paired with our exceptional workmanship to ensure that you are completely satisfied.
Call us at Findlay Roofing today to get your questions about your commercial or industrial roofing project answered. Our team of experts in metro Atlanta and North Georgia is ready to get started when you are.