Gutter Installation
Atlanta Gutter Installation: Issues & Solutions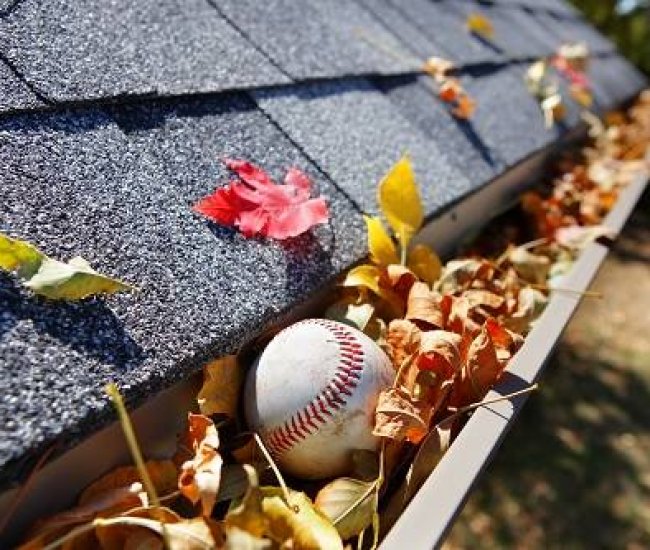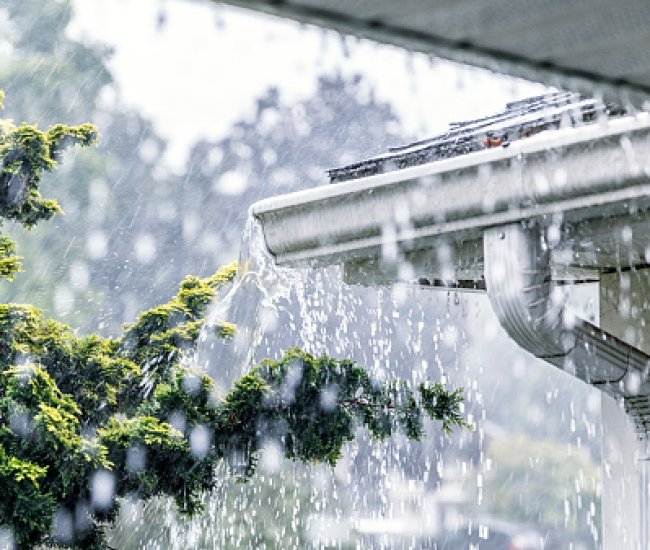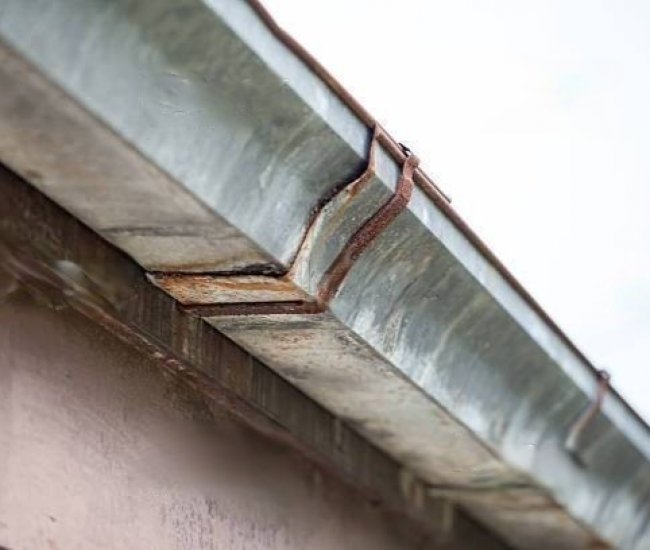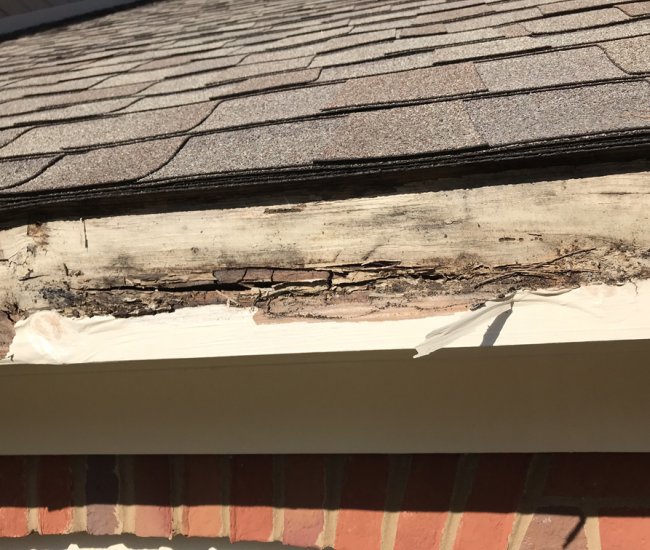 Time to Replace your Gutters?
Have You Noticed
If the gutters aren't doing their job, rainwater can slowly damage the house itself. Water that lands at the base of your house can even cause interior flooding or foundation damage.
For smart homeowners who want to fix, or avoid, gutter problems, Findlay Roofing does more gutter installations in Atlanta and North Georgia than anyone else. It can also be a good idea to install new gutters when you replace your old roof. New rain gutters and downspouts protect the investment you just made, and help brighten your home's appearance.
No-Surprises Estimate
Wondering About New Gutter
Installation?
We'll be glad to come by, assess the project, and give you a no-surprises estimate — you don't even have to be at home if that makes things easier for you. Call today and we'll get it set up. If you have any questions about gutter replacement costs, our Georgia gutter systems, or what you might need, give us a call and we'll be happy to answer them! Count on Findlay Roofing to help you through every step of the gutter installation process, for an important feature that protects and enhances your home.
Choose a color
We Know Exactly What You Need
Choose from a complete line of gutters, downspouts, and gutter covers for homes in Atlanta, Marietta, and throughout North Georgia. Before you call, feel free to take a look at our online list of gutter colors. Our team of gutter experts can help you choose a color and look that will best compliment your home's décor.
I have used Findlay in the past for numerous jobs (total roof replacement, internal roof repairs, plumbing boot replacement, fixing sky light leaks, fixing water heater exhaust leak, removing and shingling over turtle vents, replacing a ridge vent, gutter installation plus gutter screens). I have always been happy with their work. From the office staff to our sales rep and the installers, they are all very courteous. I have never felt the sales rep ever tried to sell me more than I need. We would use them again without a doubt.
- Beth H
This company is awesome. They were professional and friendly and showed up at exactly the time they promised. I have a dormer window that I cannot get to and they cleaned it for me. I also have an outdoor light which was blown that I cannot get to because it is so high and they changed the bulb for me. They also replaced a rotted fascia board. All of which they were not obligated to do but we're happy to do it. I recommended them to my neighbor and they got their roof replaced the very next week by Findlay. I highly recommend Findlay roofing and they are the only roofing company I will ever recommend.
- Darin Brooks
Very professional. Great and clear communication before, during, and after. Findlay sent a quality control tech out to inspect the work after the roof replacement was completed to make sure everything was done right. They fix things that you normally would not see or even know about (no additional charge, just a part of their great service). Clean up was fantastic, would never know they were there. They know the roofing business and it shows.
- Andre Hebert
I can't say enough positive things about Findlay Roofing. From Alex T who was my first in person contact with the company through the crew on installation day, all were pleasant, courteous, and professional. When they say that customer satisfaction is their top priority, they mean it! We now have a beautiful upgraded roof with a more efficient ventilation system. Big thanks to Alex T for educating us on proper ventilation and how our home's system could be improved. Also, the clean up after project completion was comprehensive - it's like they weren't even there....really! Thank you, Findlay Roofing, for a job extremely well done!
- John Hoffman
Do you have questions about your gutter installation? We have answers!
We'll offer the best gutter installation options for you, along with reasonable prices, so you can make the right choices.
Are copper or aluminum gutters best for my home?

What is the benefit to upgrading to a 6" gutter?

Which type of gutter covers are most suitable for me?

Should my gutters be round or rectangular form?
The Choice for Gutter Service in Atlanta and Beyond
Talk to other homeowners who chose Findlay Roofing for downspout and rain gutter installation. They'll tell you that they were impressed with the attention to detail and quality workmanship. That's why so many people recommended us to their neighbors.

From our corporate headquarters in North Georgia, we perform roof replacement and gutter replacement in Atlanta, Marietta, Alpharetta, Duluth, Stone Mountain and the neighboring communities.

We also provide gutter replacement for commercial buildings, along with our commercial roofing services.
We Love Our Customers
No-stress Gutter Replacement
Findlay has done several roofing and siding jobs for me over the last 10 years on rental properties that I manage. Being totally satisfied with their performance, I had them install a new roof and gutters on my home , repairing some storm damage and replacing the rest. From start to finish the job went flawlessly. Heath did a great job putting together the estimate, all the Customer Service people were prompt and courteous, and the Installation Teams were on time and did a fantastic job of installing the roof and gutters and cleaning up when finished. Steve and Tony have done a great job with this Company and I have no doubts that I will use them again when needed. Thanks a lot, RoofRoof!
- Carl Krueger
I am extremely pleased with my new roof and gutters from Findlay Roofing. Findlay exceeded my expectations, from the initial consultation to the end of project clean up. Communication was prompt and clear at all times and the work was completed ahead of schedule. The Findlay team really made the roof and gutter replacement a stress-free experience for me. I'm so glad I chose Findlay over others and I highly recommend Findlay for any roofing services.
- Preston Studstill
My wife and I had four different quotes from different companies. We try to be VERY thorough when getting quotes because we hate, "Post -Byers Remorse." Not only did Findlay Roofing come in the best priced but their craftmanship in installing our roof was top-notch. Our salesman was courteous and thorough... he knew his trade. We also had a great selection of styles, grades and colors. Findlay even had a listing of customers in our area where we could drive over and see their roofs and the style we were interested in. In closing, I have been in the home service industry for close to 40 years. As president of my business, I know the true value of honesty, dependability, follow-up, etc. Findlay Roofing met all of those qualities to the max. EVERY DAY... when my wife and I drive up to our home, we always say, "We love our roof!" I have close to a thousand customers in my pest control business here in the Alpharetta area. I will be referring all of them to Findlay Roofing.
- Al Robinson
We found them online searching for a platinum installer for Owen's Corning so we could get the extended warranty. Findlay had great reviews and they were quick to respond, no high pressure, did not try to force me to sign an exclusive like a couple of their competitors did. The Findlay rep, Alex, was friendly and educated us so we could make a good decision. It was an easy process. They have teams of people who were all very professional and communicated about every detail to make sure we were informed. The roofers did an incredible job; cleaned up really well after themselves and went beyond what we expected. Who could get so excited about a new roof? Well, we love our new roof and Findlay gets the credit!
- Pamela Nicholson