PROTECT YOUR HOME WITH A TIMELESS METAL ROOF
METAL ROOFING

Schedule your FREE Findlay Roof Analysis™ Today!
METAL ROOF PRIORITY

DURABILITY AND AESTHETIC QUALITIES

While metal roofs are more common for commercial and industrial buildings, this type of roof has also seen a rise in popularity among homeowners seeking alternatives to residential home roofing options.
These metal roofs offer a number of advantages to the properties where they're installed, and the diversity of materials available for metal roofs makes it easy to balance durability, aesthetic qualities, cost and other factors that are a priority for any property owner.
Whether you're looking to replace an existing roof, or you're seeking out roofing options for a new construction, it's worth exploring the possible benefits of a metal roof. At Findlay Roofing, we take a personalized approach to helping each client identify the best roofing option for their property, and we're happy to do the same for you.
Read on to learn more about your metal roofing options.
Common Types of Metal Roofing
Many types of metals can be used to protect your roof—and these metals can vary widely in both their performance and cost. Some of the most common types of metal roofing used on residential and commercial buildings include the following:
Aluminum. Aluminum is one of the most popular metal roofing options, offering a low cost, low heat transference, decent durability, and lifespans that can last 50 years or longer. An aluminum roof coating can be added to the exterior of the roof to reduce exposure to UV rays that degrade the metal over time.

Steel. More expensive than aluminum, steel roofs can last 75 years when property installed and cared for due to their superior weather resistance. A steel roof can also boost your home's resale value when compared to other roofing options. Stone-coated steel roofing is also an option for property owners who want the upscale appearance of a stone roof at a lower price point.

Copper. A copper roof is considered a high-end finish, and comes at a premium price. But it also offers practical benefits to any building where it's installed: copper roofs can last for 100 years and offer more durability than other metal roofing options. And while the cost to install is high, copper roofs also deliver a better return on investment when you sell the property.

Zinc. One of the unique aspects of zinc, as compared to other metal roofing options, is its superior flexibility, which can make it an effective roofing option for buildings where roofs are sloped, curved, or present other unique surface challenges.

Standing seam. A standing seam roof can be made from any type of metal roofing material, including aluminum and steel. The seam design makes standing seam metal roof installation much easier than other roofing options, and the clean lines of the seams offer great curb appeal.
The Benefits of Choosing a Metal Roof
No matter what type of metal roof you choose, a number of advantages come with this decision. The biggest benefits sought out by property owners include:
Longer lifespans. While asphalt and other popular roofing options may offer lifespans between 10 and 30 years, metal roofs typically last at least 40 years—and decades longer, in many cases.

Reduced environmental impact. Longer lifespans lead to less waste. When you do replace your metal roof, the metal can usually be recycled for reuse.

Reduced heat transference. Because metal roofs reflect some of the solar radiation away from your home, less heat is able to warm your home, which can reduce cooling costs during the hot months of the year.

Fewer leaks and maintenance needs. A properly installed metal roof is less likely to develop a leak than other types of roofs. Even when a leak or other problem arises, metal roof repair is easy and affordable.

Metal roofs can protect your home from a fire. From wildfires to fireworks, metal roofs could prevent your home from catching on fire.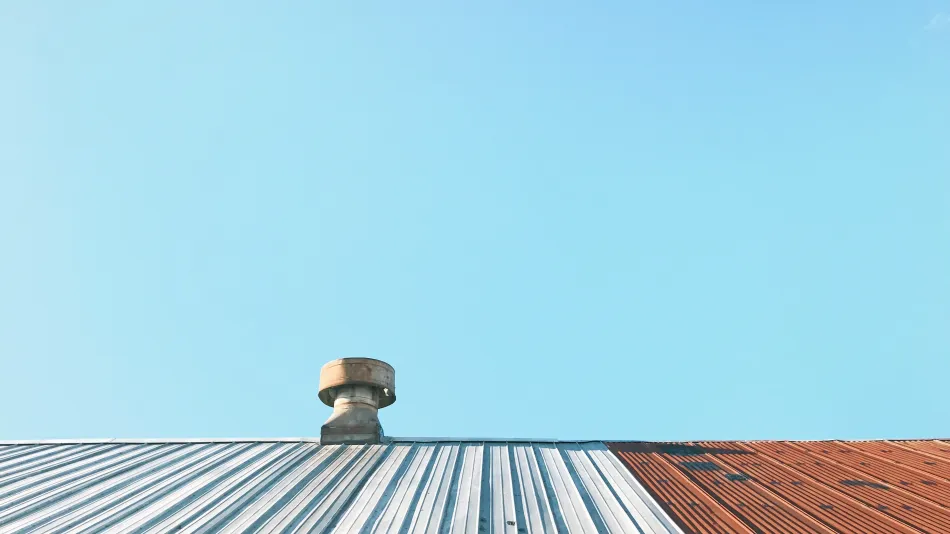 What to Consider Before You Buy
Every type of roof has possible limitations or drawbacks. A metal roof isn't right for every building, and before you make your choice, you need to be aware of certain disadvantages a metal roof may present, including:
A metal roof can be louder than other types of roofs. Rain, hail, and falling debris can be loud and irritating.

Dents could be more visible. Where an asphalt roof can hide minor dents and damage, the smooth sheen of a metal roof may make this damage more obvious.

The up-front installation cost is high. Metal roofs are more affordable over time because they don't need to be replaced often. However, the up-front cost can be a deterrent, especially for property owners who don't think they'll own the property long enough to cash in on that longevity.

Stains may develop over time. Painting and cleaning may help cover or minimize these stains, but this maintenance comes at a cost, and the staining could be an ongoing issue.
Contact a Roofing Professional Today
Like any other roofing material you choose, the longevity and value of a new metal roof depends on a proper installation. Inexperienced or unlicensed roofers can cause holes, gaps, and other installation issues that lead to water leaks and other problems with your roof, causing damage in your home and requiring additional roof repairs.
A trusted roofing company can help you choose the right roofing material for your home while ensuring its proper installation. Ready to get started? Contact Findlay Roofing's team of experts today.
Related Posts
Check out these similar articles