Schedule your FREE Findlay Roof Analysis™ Today!
When choosing new shingles for your home, the type of shingles you choose affects the longevity of your roof as well as the curb appeal of your home. Replacing old, worn shingles with a brand-new roof can provide a striking makeover for your property.
At the same time, cost must also be considered when choosing a roof. While a beautiful slate or copper roof might look stunning on your home, the cost of this roof is out of many homeowners' budgets. But if you're looking for something that offers a step up from traditional asphalt shingles, you may be interested in learning more about specialty shingles.
Read on to learn more about this upgraded asphalt shingle option, including what you need to know before you buy.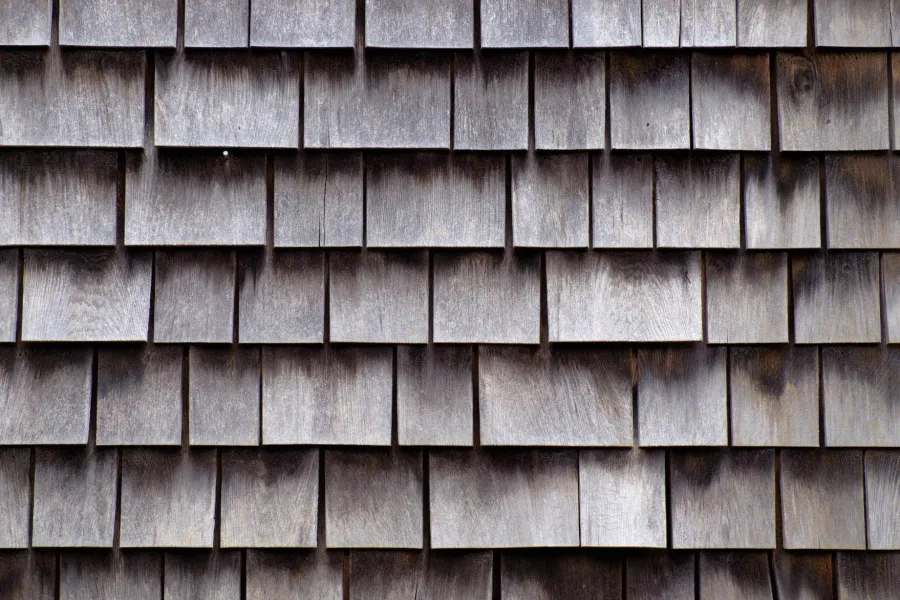 What are Specialty Roofing Shingles?
Specialty shingles are an upgraded version of standard asphalt shingles that feature two layers of asphalt that have been combined not only for a thicker surface, but also to incorporate more eye-catching design elements.
The top layer of a specialty shingle is cut with special designs that give it a three-dimensional look comparable to cedar shake, slate and other higher-end shingles. From the street-level view, these shingles have more architectural definition as compared to a regular asphalt shingle, which can be preferable for homeowners looking to elevate their home's appearance.
Specialty Shingles vs. 3-Tab Shingles: Key Differences
Although the materials used in specialty shingles are the same as a traditional asphalt shingle, these two types of shingles are separated from one another by a number of different factors, including:
Design. As mentioned above, specialty shingles offer far greater options for incorporating architectural design elements into the roof. Square, scalloped and slate-like design options are available with a specialty shingle, while asphalt tabs are more limited in their visual options.

Thickness. Because two pieces of asphalt are joined together in a specialty shingle, this upgraded version is twice as thick as a standard 3-tab asphalt shingle.

Cost. Specialty shingles tend to run between 20 and 40 percent more expensive than 3-tab shingles. For a large residential roof, this can easily increase the cost of a roof installation by $1,500 or more.

Durability. The added thickness and weight of specialty shingles makes them more durable against high wind, falling debris, and other sources of degradation and damage. Overall, specialty shingles have a typical lifespan of 40 years or longer, compared to a traditional asphalt shingle lifespan of 15 to 25 years.
What Kind of Options Do You Get With Dimensional Shingles?
Specialty shingles increase the control homeowners have over the appearance of their roof, and by extension their entire home. Depending on the shingle brands available to you, homeowners can choose the following options to customize their shingle design:
Color. As is the case with traditional asphalt shingles, homeowners can select shingles that feature accent colors such as black, light gray, blue, brown, green, red, and many other options.

Dimensional shape. As mentioned above, the dimensional shapes cut from the top layer of asphalt give homeowners a wide range of options when choosing the style of their new roof. Different shapes and patterns can be selected to fit colonial, victorian, modern and many other architectural styles, bringing your roof's appearance in line with the build of your house.

Texturing. Some types of specialty shingles are made to mimic the appearance of wood, which may be the preferred option for homeowners seeking specialty shingles as an alternative to cedar shakes.
Are Luxury Asphalt Shingles More Difficult to Install?
Since luxury asphalt shingles are heavier, they can require a little more effort than asphalt shingles when installing on a roof. And just like traditional asphalt shingles, specialty shingles must be carefully installed so that gaps are minimized in this outer layer, guarding against water leaks and maximizing the longevity of this upgraded roof.
For this reason, homeowners are strongly encouraged to hire a licensed, reputable roofing company to handle their specialty shingle installation. By working with a trusted roofing expert, you can thoroughly evaluate all of your roofing options and choose the roofing material and features that make the most sense for your home.
Ready to get started? Contact your local roofer for a quote today.

Related Posts
Check out these similar articles