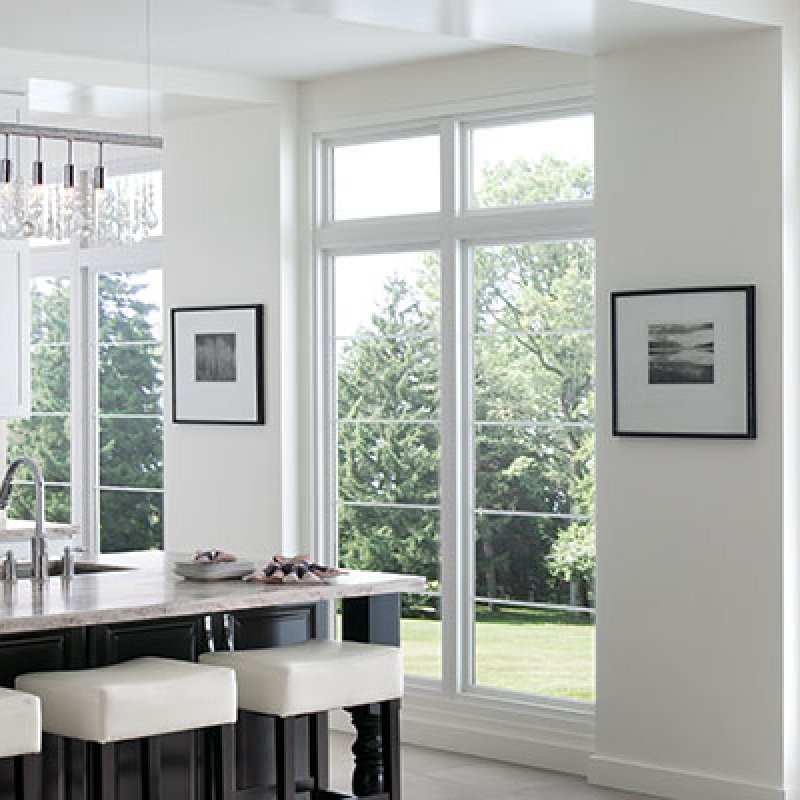 Atlanta Window Installation
SAVE ENERGY & MONEY
Installing new windows is a great and economical way to make your home look new again. Not only will you and your neighbors love the way your "new" home looks, your family will enjoy the comfort and savings benefits of today's latest energy-efficient windows.
Everyone is looking to save a few dollars and cut back on energy consumption. Why not do both? Findlay Roofing offers energy-efficient, vinyl replacement windows that can lower your power bill and qualify you for a Federal Tax Credit of up to $1,500. At the same time, we are proud to offer a lifetime warranty on our windows, so you can be sure to avoid future repair and replacement costs.
This company is awesome. They were professional and friendly and showed up at exactly the time they promised. I have a dormer window that I cannot get to and they cleaned it for me. I also have an outdoor light which was blown that I cannot get to because it is so high and they changed the bulb for me. They also replaced a rotted fascia board. All of which they were not obligated to do but we're happy to do it. I recommended them to my neighbor and they got their roof replaced the very next week by Findlay. I highly recommend Findlay roofing and they are the only roofing company I will ever recommend.
- Darin Brooks
The folks at Findlay Roofing were top-notch professional from beginning to end. They responded immediately to my estimate request with e-mails and phone calls. They set up a visit for an estimate the very next day. An oversight was made during the estimate and their rep called me promptly and took full responsibility resulting in no additional cost to me. My wife indicated that the roofing technician got right to work proving he was very confident and competent in what he was doing. He assessed and repaired all of the damaged areas and areas requiring attention in one visit. This entailed repairing and re-sealing areas around all of the vents in my roof. It has rained very hard on multiple occasions since the repair and not a drop of water has breached my roof. The price for their service was very fair, particularly for the level of service that I received. I would highly recommend Findlay Roofing for your roof repair needs. You will receive the best work and the best service you can get for your money.
- Eric Beaver
Findlay has done several roofing and siding jobs for me over the last 10 years on rental properties that I manage. Being totally satisfied with their performance, I had them install a new roof and gutters on my home , repairing some storm damage and replacing the rest. From start to finish the job went flawlessly. Heath did a great job putting together the estimate, all the Customer Service people were prompt and courteous, and the Installation Teams were on time and did a fantastic job of installing the roof and gutters and cleaning up when finished. Steve and Tony have done a great job with this Company and I have no doubts that I will use them again when needed. Thanks a lot, RoofRoof!
- Carl Krueger
I can't say enough positive things about Findlay Roofing. From Alex T who was my first in person contact with the company through the crew on installation day, all were pleasant, courteous, and professional. When they say that customer satisfaction is their top priority, they mean it! We now have a beautiful upgraded roof with a more efficient ventilation system. Big thanks to Alex T for educating us on proper ventilation and how our home's system could be improved. Also, the clean up after project completion was comprehensive - it's like they weren't even there....really! Thank you, Findlay Roofing, for a job extremely well done!
- John Hoffman
Windows that will last a lifetime
Georgia Window Installation
At Findlay Roofing we do everything we can to ensure that you receive the finest windows and window installations possible. Our factory-trained, window specialists are ready to outfit your home with reliable, beautiful and energy-efficient windows that will last a lifetime. Our goal is to cover Atlanta and North Georgia in windows installed by Findlay Roofing.
Whether you live in Marietta, Stone Mountain or Alpharetta, we are ready to brighten your home with a sparkling new set of energy-efficient glass windows.
Our factory-trained, window specialists are prepared to give your home beautiful, reliable, energy-efficient windows that will last a lifetime. Contact us today to speak to someone about window installation options that work for your home.
A Variety of Window Types
Simonton Windows
Findlay Roofing is proud to partner with Simonton Windows, the top-rated window manufacturer in the industry. For three consecutive years, Simonton Windows has ranked Number 1 in builder and remodeler satisfaction according to J.D. Power and Associates. In 2010, Simonton Windows also won the prestigious J.D. Power and Associates Number 1 in Customer Satisfaction Award for window manufacturers. We are eager and excited to have the opportunity to install such quality windows in the homes of our customers.
Standard and Custom Designs
If you have a unique window configuration in mind, or an existing window opening, let us know! Findlay Roofing offers custom windows that a designed to fit any shape or size.

We can provide you with traditional wood or Cellular PVC window sashes to replace broken or old window panes on your current windows. A Cellular PVC sash offers the look of a traditional wood sash fused with a maintenance-free design. All of our window sashes can be equipped with energy efficient glass to lower your power bill.